CHICAGO (WLS) --
Canadian Prime Minister Justin Trudeau visited Chicago Wednesday as he kicks off his four-day U.S. tour to discuss how public service can contribute to stronger economic and political ties between the two countries.
He appeared Wednesday afternoon at the University of Chicago's Institute of Politics for a conversation with its founder and director, David Axelrod, who was once an adviser to former President Barack Obama.
Trudeau spoke casually with the students all afternoon and took questions from Axelrod. His visit comes as talks to rewrite the North American Free Trade Agreement are underway.
"We're going to accept a good deal, a fair deal, because quite frankly there's no country in the world that has a greater vested interest in the United States being successful than Canada," Trudeau said.
Trudeau also met with Chicago Mayor Rahm Emanuel, who pointed out that Chicago trades more with Canada than China and Mexico combined.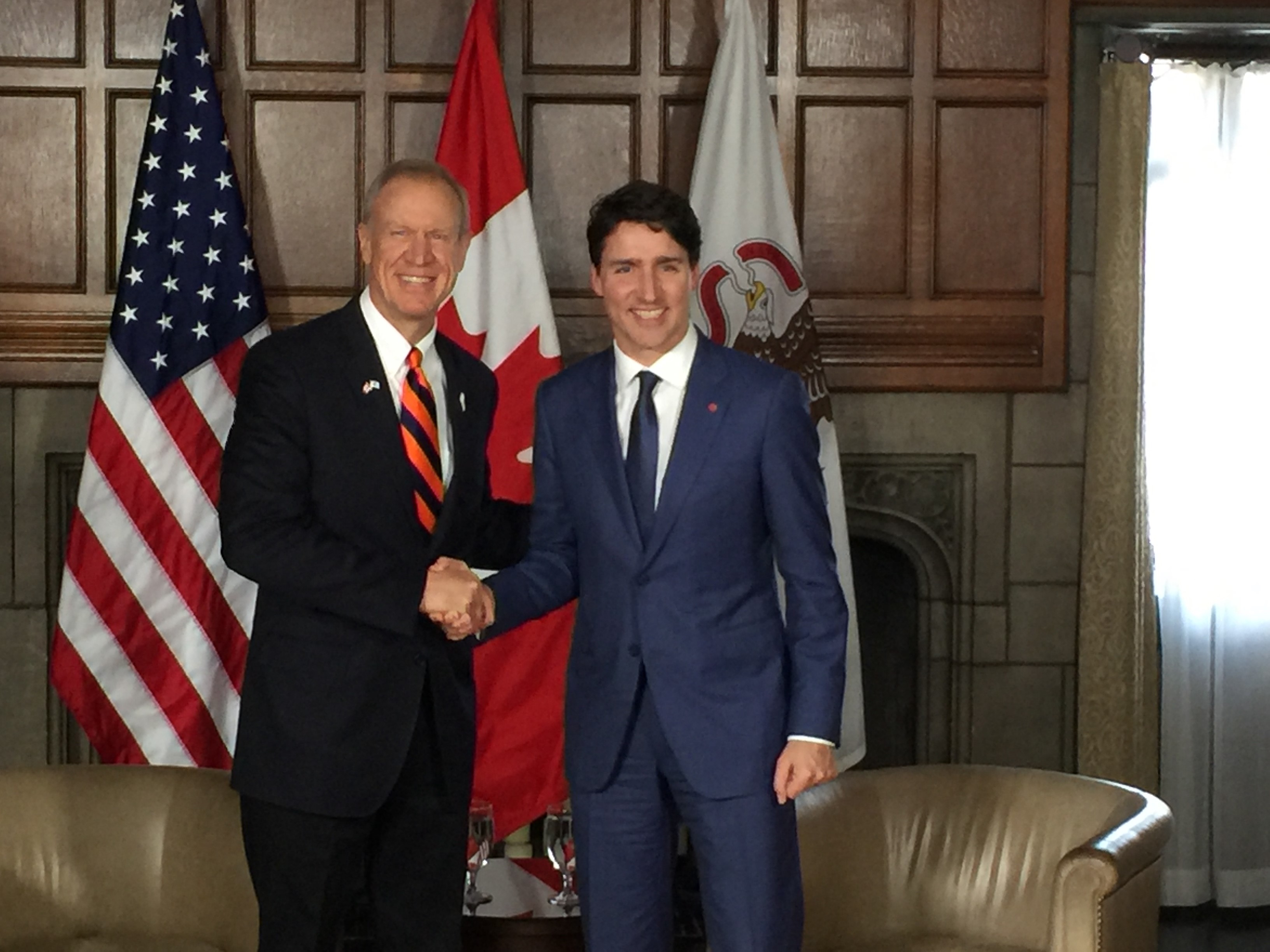 Gov. Bruce Rauner met separately with Trudeau and pointed out that Illinois does a great amount of tourism with Canada. He also spoke with him about NAFTA, which President Trump has criticized.
"We talked about the importance of updating NAFTA. It's been in place for 25 years, obviously our economies have evolved and the issues have changed a little bit. I think there's broad consensus that the agreement needs to be updated. I also think there's agreement it shouldn't just be scrapped," Rauner said.
Trudeau said he'd rather have no deal on NAFTA than one that isn't good for Canada.
After Chicago, he's scheduled to stop in San Francisco, where he's set to meet with local business leaders and entrepreneurs; and Los Angeles, where he'll speak at the Ronald Reagan Presidential Foundation and Institute.
The Associated Press contributed to this report.