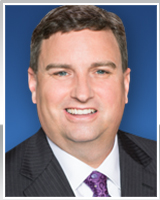 John H. Idler is the President and General Manager of ABC 7 Chicago (WLS-TV), the ABC-owned station in Chicago, Illinois. Appointed to the position in June 2012, Idler has overall management responsibility for the top-rated station in Chicago, the nation's third-largest television market. He also oversees additional services including Chicago's Live Well Network affiliate, abc7chicago.com, as well as its mobile and other new media businesses. This is third time Idler has called ABC 7 home, after serving in key sales positions at the station earlier in his career.

Most recently, Idler served as President and General Manager of WTVD-TV in Raleigh-Durham-Fayetteville since December 2007. During his tenure at WTVD-TV, the Raleigh-Durham market witnessed considerable growth, moving from the #27-ranked market to #24 in the past five years.

Idler has held local TV management posts in Chicago and Raleigh-Durham-Fayetteville since joining the ABC Owned Stations Group as a WLS-TV sales executive in 1998. He moved to WTVD-TV as a sales executive in 2000 and subsequently returned to WLS-TV as a sales manager in 2002. Idler was named WLS-TV Vice President and General Sales Manager in 2004 before his promotion in December 2007 as WTVD-TV President and General Manager.

Prior to his posts with the ABC Owned Television Stations Group, Idler advanced through various account executive and account management positions at NBC Television Stations Sales and Marketing, Tribune Broadcasting and Telerep/Cox Enterprises.

Idler is active in various industry associations and community groups. He is on the board of the Chicagoland Chamber of Commerce and is a member of the American Cancer Society's "CEOs against Cancer." During his time as General Manager in North Carolina, Idler was President of the North Carolina Association of Broadcasters. He also was honored as Marketing Volunteer of the Year by the United Way. In addition, Idler had served on the Boards of the University of North Carolina School of Journalism and Mass Communication Foundation, the Triangle Community Foundation, the Greater Triangle United Way and the Big Brothers and Big Sisters of the Triangle.

Idler earned his MBA from the University of New Haven and his BA in History from the University of Wisconsin at Madison. He and his wife have two children.