CHICAGO (WLS) --
This is the place to find links to the various sweepstakes, rules, and promotions from ABC7 Chicago and Windy City LIVE.
"LIVE with Kelly & Ryan" is headed to the Bahamas and you could be going with them!
VIP tickets, air fare and hotel included, plus $250 for food & beverages!
To enter: Visit
http://woobox.com/qgtc53
Official Rules:
http://woobox.com/offers/rules/qgtc53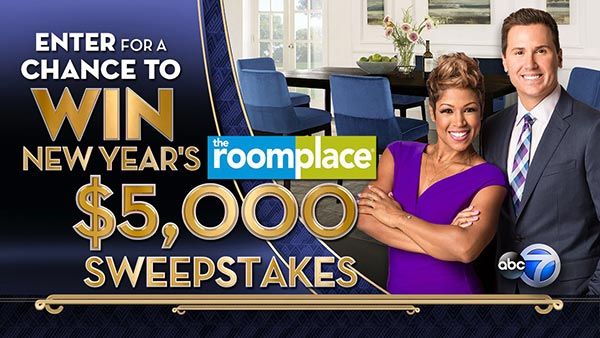 ENTER The New Year's RoomPlace Sweepstakes
One winner will receive an in-store credit for a $5,000 Shopping Spree at The RoomPlace!
To enter: Visit
http://woobox.com/p3vwpz
Official Rules:
http://woobox.com/offers/rules/p3vwpz