CHICAGO (WLS) --
After waking up to temperatures hovering around zero, much of the Chicago area got a fresh blanket of snow Monday evening.
TRACK THE SNOW:
Click the Interactive Radar Map at right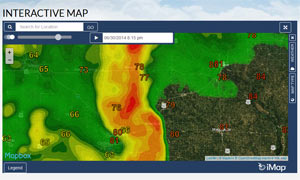 Chicago's Department of Streets and Sanitation deployed 280 snow plows to main routes and Lake Shore Drive as light, fluffy snow fell across the city. The city said the plows will focus on salting and clearing main streets throughout the snowfall, then move on to residential side streets.
The winter blast made for a rough commute Monday night. Travel times ballooned to well over an hour on several area expressways, inbound and outbound.
As late as 8 p.m., the snow made lanes indiscernible on the inbound Dan Ryan. Minor Metra delays were reported as well.
The snow is expected to end before the Tuesday morning rush.
COLDEST DAY OF THE SEASON
Temperatures in the area struggled to reach the double digits after sub-zero wind chills were recorded this morning, making Monday the coldest of the season so far. It was just miserable for Gaea Sowan, a Lebanese-born culinary student who grew up in Dubai in the Middle East.
"I'm not that much of a fan of it but I'm adjusting to it," Sowan said.
People should dress in layers and cover as much skin as they can, since frostbite can set in within minutes in the extreme cold.
"Hat, gloves are key. Try to wear boots if you can. Don't be afraid to layer up," said Dr. Sindhu Kurian, Northwestern Immediate Care.
DOWNLOAD THE APP:
ABC7 Chicago Weather App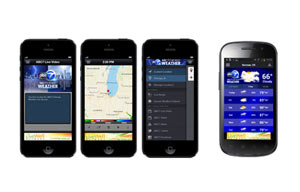 Chicagoans Mark Douglas and Todd Jackson said they are ready for winter and don't know what all the fuss is about.
"You know it's coming every year. It's just a repeat of the same thing over and over again," Jackson said.
"North Face boots, I've got fleece lined pants and my warm jacket," Douglas said.
And while Australian church missionary student Aaron Frost may have expected the cold, he was not dressed for the snow.
"I don't have boots. I don't know this weather. I don't know this weather. This is the coldest weather I've ever been in," Frost said.
Tommy Besch decided to spend his 23rd birthday taking a more direct approach to helping people stay warm by handing out warm coats, boots, hats, and gloves to the homeless.
"I just like helping people who can't help me back. It's a good feeling," Besch said.
WARMING CENTERS OPEN IN CITY
Citywide warming centers are available for those who need access to warm and comfortable shelter during the frigid weather. Residents with insufficient heat or who need shelter should call 311 for immediate assistance locating their closest warming center. Residents can also call 311 to file a heat complaint. From Sept. 15 through June 1, the temperature inside rental residences is required to be at least 68 degrees from 8:30 a.m. to 10:30 p.m. and at least 66 degrees from 10:30 p.m. to 8:30 a.m.
There are also six regional Community Service Centers that double as warming centers and are open from 9 a.m. to 5 p.m., Monday through Friday. The Garfield Community Center located at 10 South Kedzie is open 24-hours and connects families and residents to emergency shelters. There are also 21 senior citizens centers that serve as warming centers during business hours for Chicago seniors.
4TH COLD-RELATED DEATH CONFIRMED
At least four people have died of cold-related causes so far this winter season in Cook County, including a 60-year-old man who died early Monday on the Northwest Side.
Roman Knapik, 60, was found in the 5500 block of West Diversey, according to the Cook County medical examiner's office. Knapik, whose last known address was in the 5900 block of West Grand, was taken to Community First Hospital where he was pronounced dead at 2:01 a.m. Monday.
A 90-year-old Chicago woman's death on the South Side could also be related to the cold. Nellie Gordon was
found dead Monday morning in the walkway leading to her home
in the 9100-block of South Michigan Ave. An autopsy is scheduled for Tuesday.
WHEN WILL IT WARM UP?
Temperatures are expected to rise to the low 20s around 3 p.m. Monday. The cold continues Tuesday and Wednesday, with high temperatures in the low teens and low temperatures in the single digits. Butler said temperatures should rise on Thursday, with highs in the low 30s.
CLICK HERE for the latest 7-day outlook from the First Alert Weather Team: