LINDEN, N.J. --
A Linden, N.J., mother, missing for months, has been found dead. Two people were arrested.
Tyrita Julius was last seen March 8 after having lunch with a friend. The friend told police Julius was dropped off at the Long Branch train station so she could return to Linden, where she lives.
Julius was undergoing physical therapy after she was shot several times in her torso and pelvic area while entering her car in Linden with her 15-year-old daughter in November of 2015. The daughter sustained graze wounds.
The missing woman from New Jersey whose body was found Tuesday night was killed by the same two people who nearly killed her in a shooting months earlier, prosecutors said.
Jennifer Sweeney, 33, of Tinton Falls, and Andre Harris, 32, of Long Branch, were charged with murder, desecration of human remains and tampering with physical evidence, according to First Assistant Monmouth County Prosecutor Marc LeMieux.
The charges against them include first-degree murder, desecration of human remains, and tampering with physical evidence.
Bail is set at $1.5 million.
The medical examiner will determine the 41-year-old's exact cause of death.
So far, prosecutors are not giving details on where Julius' body was found or what led to the arrests.
After an extensive five-month search, police found Julius' body at a house in Long Branch and uncovered what they say really unfolded that night.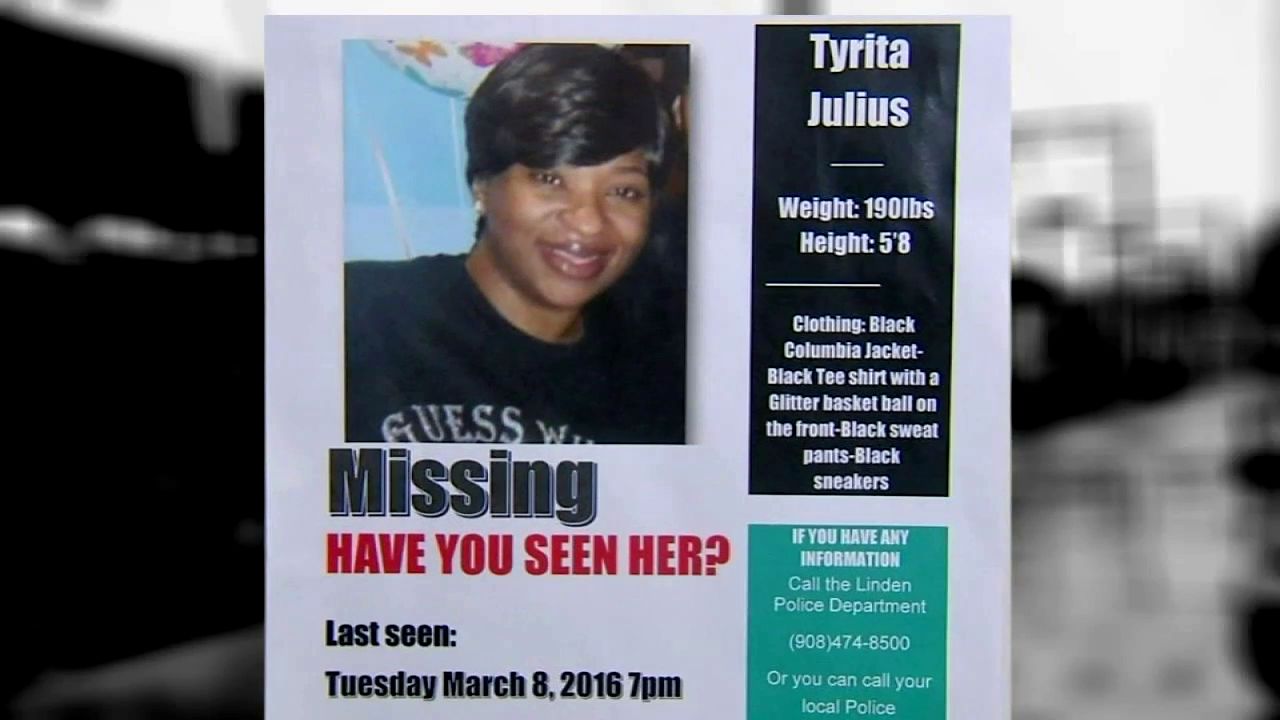 The charges were filed after a search of Harris' Joline Avenue home
that started Tuesday and continued into Wednesday morning.
Eyewitness News spoke with Julius' mother and cousins, who said Julius was friends with Sweeney. They met through a motorcycle club, and Sweeney had been to Julius' home.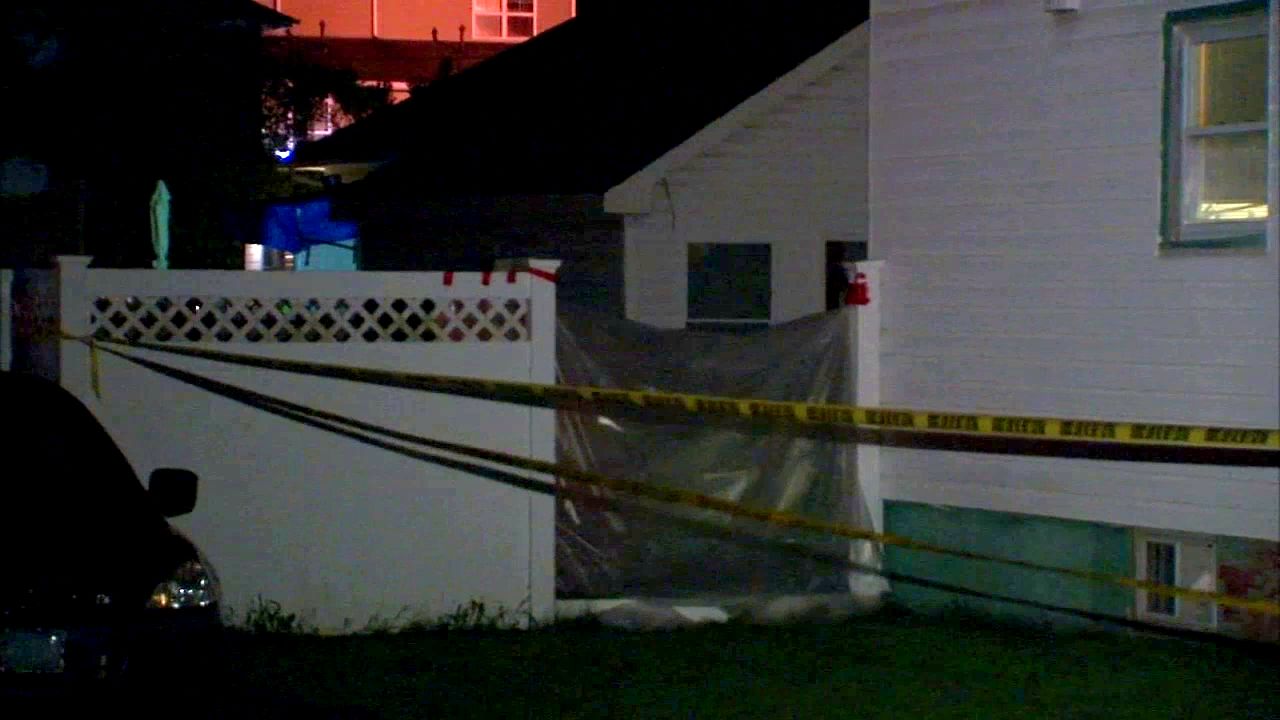 The prosecutor said that Julius had met Sweeney the day she had gone missing, and that Sweeney was the one who was supposed to have dropped Julius off at the train station the night she went missing.
"Significant efforts were made to bring us to the discovery we all feared - Tyrita Julius died a tragic death. Tyrita was not dropped off at the Long Branch train station, instead Tyrita was murdered," Monmouth County Prosecutor Christopher Gramiccioni said.
For the November shooting, prosecutors charged the duo with first-degree attempted murder, conspiracy and weapons offenses.
Sweeney's attorney said she denies the charges. Harris' public defender only addressed the bail issue in court.
The Associated Press contributed to this report.