RED HOOK, Brooklyn -- The boyfriend of the Queens woman who died in a fiery crash on the Gowanus Expressway is speaking out, and he has a message for the driver who police say hopped in a cab on the highway and headed to the hospital, leaving the victim to burn in the car.
Karan Dhillon says Harleen Grewal was the love of his life. The 25-year-old Astoria woman was
found in the passenger seat of the burned-out 2007 Infiniti G35
early Friday morning.
Speaking to Eyewitness News, the 28-year-old Long Island man said his girlfriend was always looking out for others.
"She would be positive to everyone, sometimes for no reason at all," Dhillon said. "Like this guy, I don't know if she trusted him, you know? You know she trusted someone to drop her home, or whatever the case was."
In exclusive video obtained by Eyewitness News, you can see a man hailing a cab in the middle of the expressway while Grewal burned to death.
Police say that driver, 23-year-old Saeed Ahmed, was later found at Maimonides Medical Center, where he was treated for burns to his neck, arms and legs.
At Ahmed's home in Brooklyn, his brother declined to comment, saying the media has been twisting their family's words. Ahmed's father reportedly called his son "crazy" for not calling 911, while his brother has reportedly hailed him as a hero. As for Grewal's boyfriend, he said he is not angry at Ahmed, even though he left her to die.
"I really wish that he did make an attempt," he said. "If he didn't make an attempt, then you know, that's a really cowardly move, man. God will deal with it."
But why would Ahmed tell police she was his date?
"People probably think she was cheating on me or this and that," Dhillon said. "No, there's nothing like that going on."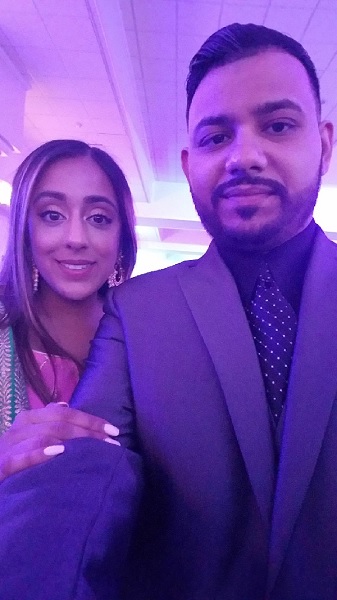 Dhillon thinks he was worried about the charges he was facing.
"If I was in his position and someone told me to say that, or maybe it popped up in my head to get more sympathy, maybe I would do that too," he said.
Ahmed is now charged with manslaughter, criminally negligent homicide, leaving the scene of an accident, aggravated unlicensed operator and speeding.