If you love to eat and drink, this week offers a great chance to explore the world of food and beverages beyond the typical happy hour.
From a tequila tasting to a foodies sidewalk tour, there's plenty to explore and enjoy if you're hungry for something new.
Hoodline offers data-driven analysis of local happenings and trends across cities. Links included in this article may earn Hoodline a commission on clicks and transactions.
---
Chicago Tequila & Sangria Festival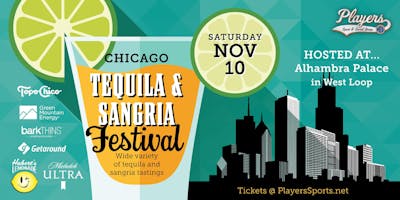 At this popular festival, take your time sampling a myriad of tequilas, sangrias and spirits inside the West Loop's Alhambra Palace restaurant.
The first tasting session is 11:45 a.m--2:45p.m. and the second one is 3 p.m.--6 p.m.
Admission includes 15 tasting tickets, entertainment and more. The event is open to adults 21 and over.
When:
Saturday, November 10, 11:45 a.m.-6 p.m.
Where:
Alhambra Palace, 1240 W. Randolph St.
Price:
$15-$45
Click here for more details, and to get your tickets
Light Vs. Dark Side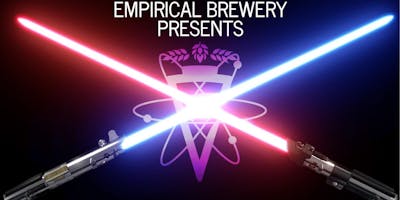 At this festival, it's okay to cross over to the dark side.
This Saturday, Empirical Brewery is hosting "Light vs. Dark Side," a beer festival showcasing the best light and dark beers from 12 home-brew clubs in Chicago.
One $30 tickets includes unlimited three ounce samples of 40 beers, access to the brewery, and participation in a costume contest.
Multiple food trucks will be on hand: be sure to try the Donut Republic's beer-infused doughnuts and Carnivale's tacos.
When:
Saturday, November 10, 1-5 p.m.
Where:
1801 W Foster Ave.
Price:
$30
Click here for more details, and to get your tickets
Sidewalk Food Tours of Chicago: Wicker Park
Where's Obama favorite fried chicken place? What sweet shop carries homemade French macaroons?
Find out the answers to these questions and more when you join this three-hour Sidewalk Food Tour. Get to know the real Wicker Park--from its ethnic eateries to best-kept secrets. Between stops, the guide offers insights into the Windy City's culture, history and architecture.
When:
Sunday, November 11, 11 a.m.
Where:
Wicker Park, 1601 N. Milwaukee Ave.
Price:
$42
Click here for more details, and to get your tickets
Up to 53% Off Argus Brewery Tour
From the moment you enter Argus Brewery, located in the original Schlitz distribution stable, you're surrounded by history.
Guests notice the terra-cotta horse heads that decorate the building's exterior and wonder who put them there. During this 90-minute tour, learn more about the history of the brewery and the Pullman neighborhood while sampling the latest Argus brews.
Where:
11314 S. Front Ave., Far Southeast Side
Price:
$28 (53 percent discount off regular price)
Click here for more details, and to get this deal