NEW YORK --
This week, we pick back up with Rachel having narrowed the field down to six guys. This is a critical week. She'll be sending two men home and the remaining four will get hometown dates next week. We're in Geneva, Switzerland, for this week's dates. Rachel said that her feelings for the remaining men are very strong, but she's determined to follow her heart. Rachel met up with the guys and told them that there would not be a rose ceremony this week. There would be three one-on-one dates and one group date. If you don't get a rose on a date, you are going home! Yikes!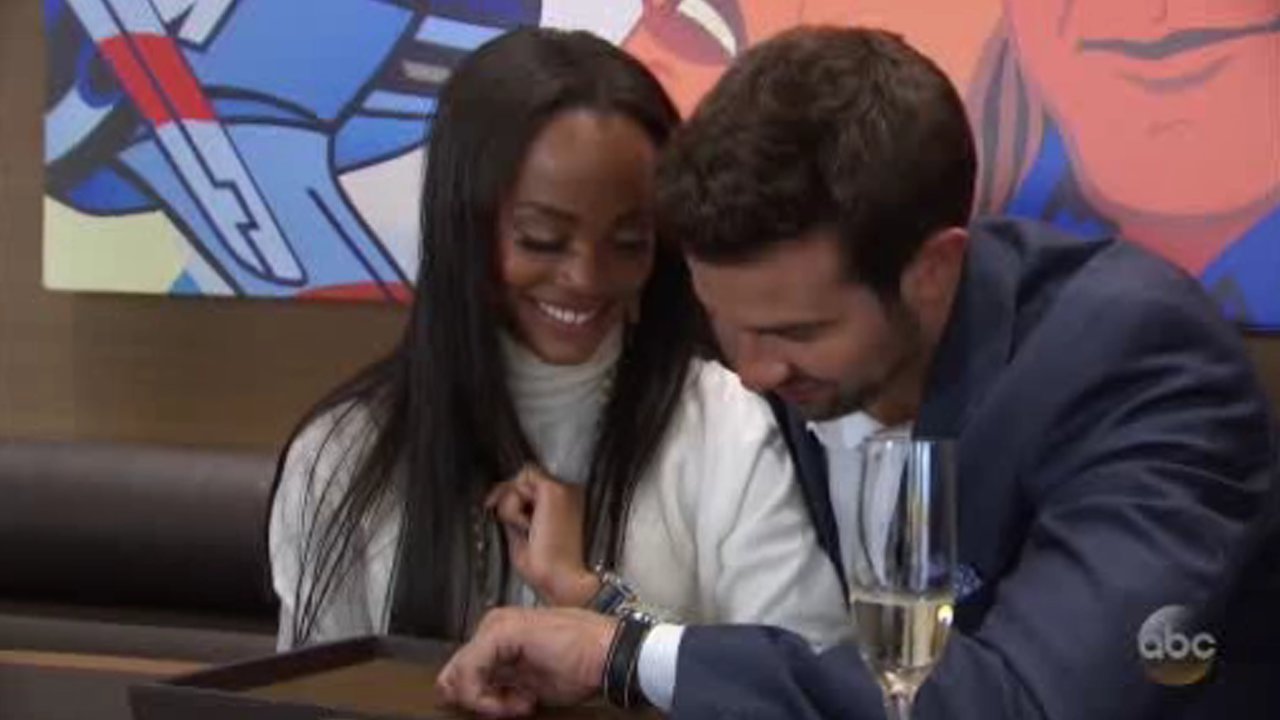 The first one-on-one date went to Bryan! He got ready while the other men griped that he was getting yet another one-on-one date while some guys haven't had much time with her at all. Nevertheless, the pair headed out to a Bentley where Bryan got to drive Rachel through Geneva and they stopped at the Breitling store. He said that he liked black while trying on the watch and Rachel said, "Oh do you?" He laughed and then was shocked when she said she would buy him the watch and she would buy a matching one. Then they headed by boat to a park where they had a picnic with some wine. Rachel and Bryan chatted about their strengths with their personalities and how well they fit together.
Back at the hotel, the next date card arrived and it was a one-on-one for Dean. Matt and Adam were outraged that they got "slighted" once again and would probably end up on the group date.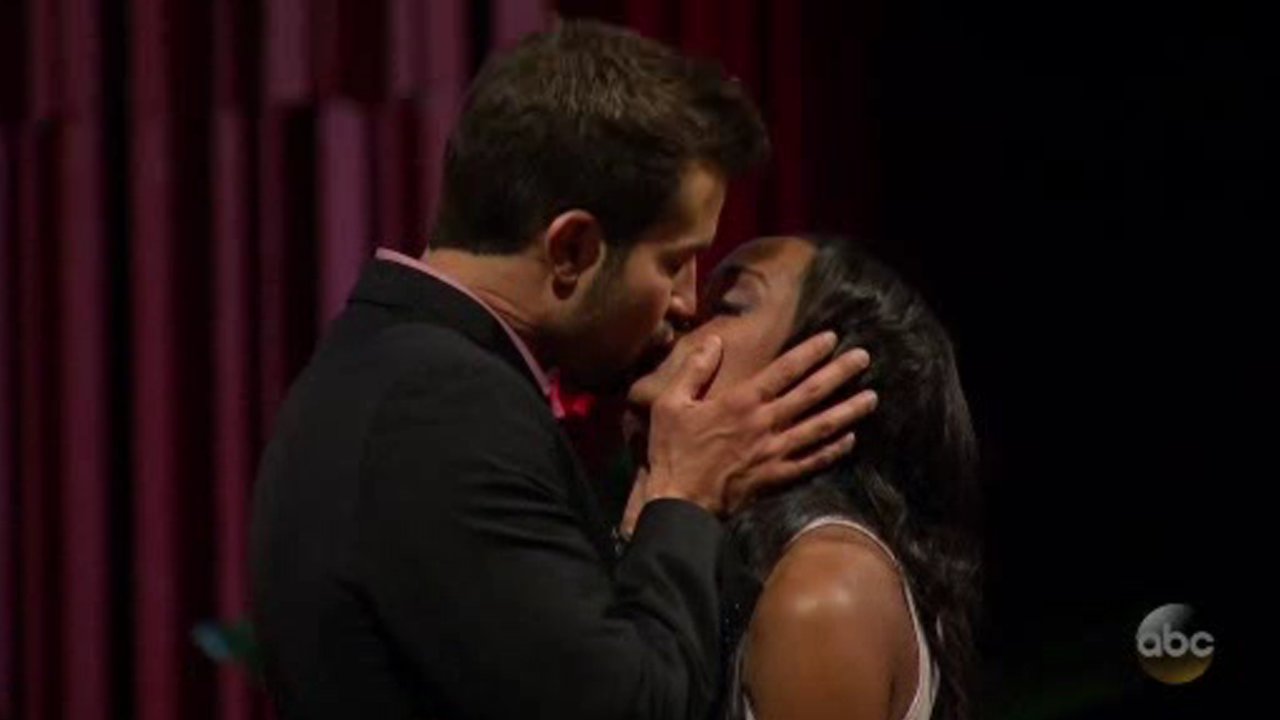 Later, Rachel and Bryan headed off for a private, romantic dinner for two. Rachel still worries that he's too good to be true. She keeps saying that he's "such a catch" but can't understand how he's still single at 37 years old. They talked about how she would be great with his family. He did reveal that his last relationship got hot and heavy very fast and he invited her to a wedding in Colombia. He said that he started noticing little things that she wouldn't compromise with his mother. A few days later she broke up with him because of his mother. That's interesting, let's hope Rachel could have a better relationship with Mama! Rachel revealed that she's on cloud nine with him and she wants to learn so much more about him so she wants to meet his family! She gave him the rose!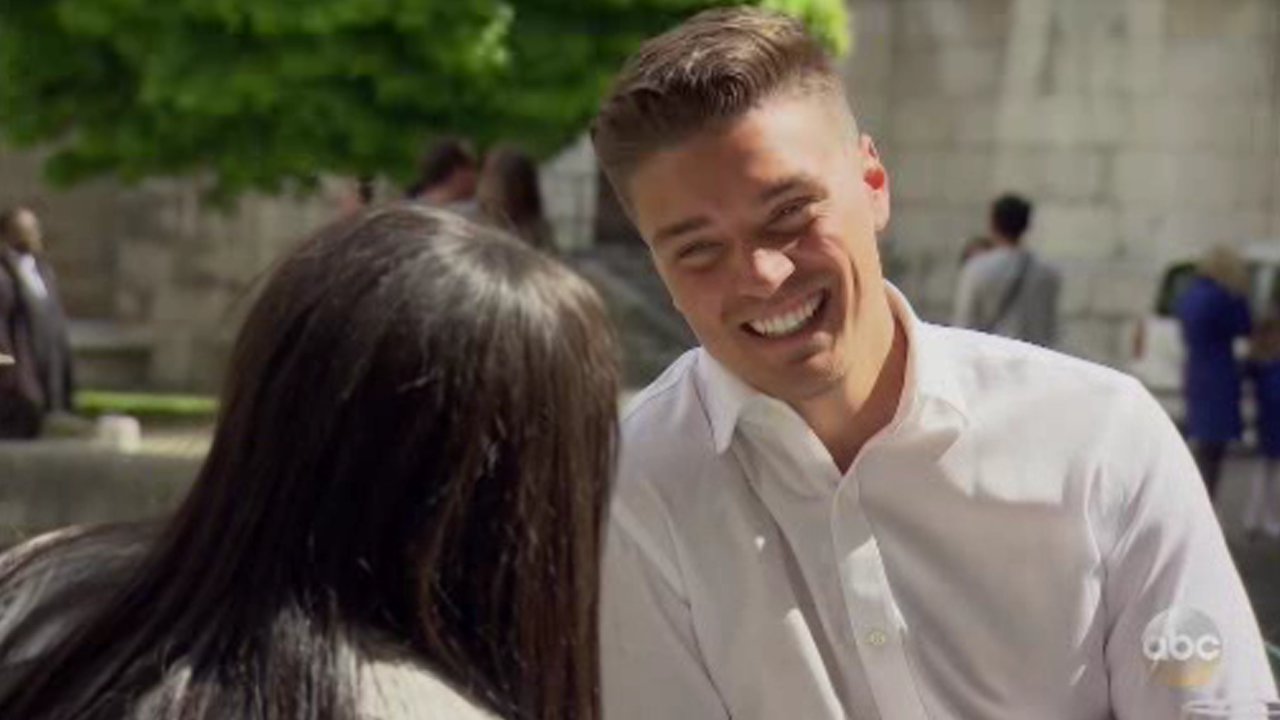 Rachel met up with Dean the next day for their one-on-one date. They went into a historic church where they heard mass. Afterwards, they went for a walk and explored and danced to a man who played some music with a little monkey. Rachel tried to talk to him about his feelings so far and the progress of their relationship and he tried to change the subject by asking her, "What's your favorite dinosaur?" Um, what?
At the hotel, another date card arrived. It read, "Peter, we're at the peak of our relationship." So that's it, the last one-on-one. Eric, Matt, and Adam are in the three-on-one group date where there will likely be just one rose up for grabs.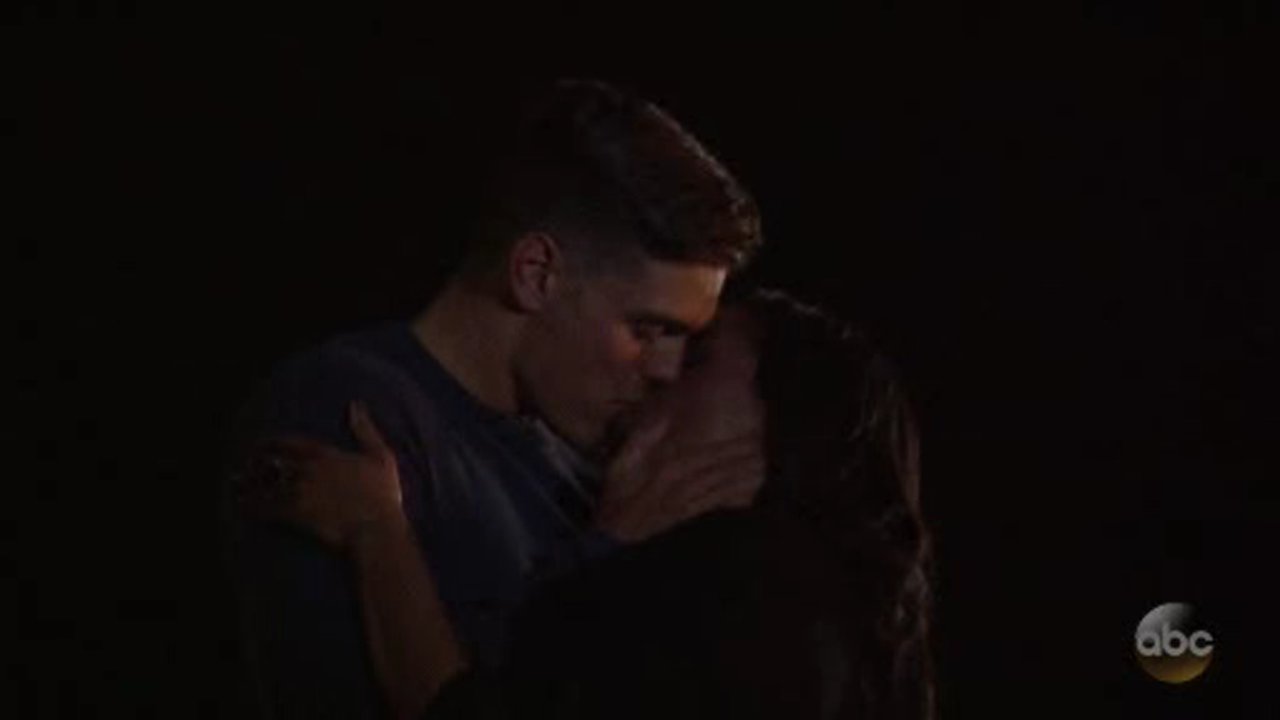 Dean and Rachel went to a private dinner where she explained what she wanted to get out of their date. She told him that she feels like something is "off." He told her that he's worried about bringing her home because "my family is not the kind of family that you want to see." He explained that his father is eccentric now, and that he wishes that she could meet the family he had when his mother was alive. She told Dean that she isn't looking for another "perfect family" she has a great family already, and she just wants to get to know more about him. Rachel offered him the rose and he said, "Absolutely!" She then dragged Dean off to do some more exploring, "To make up for earlier."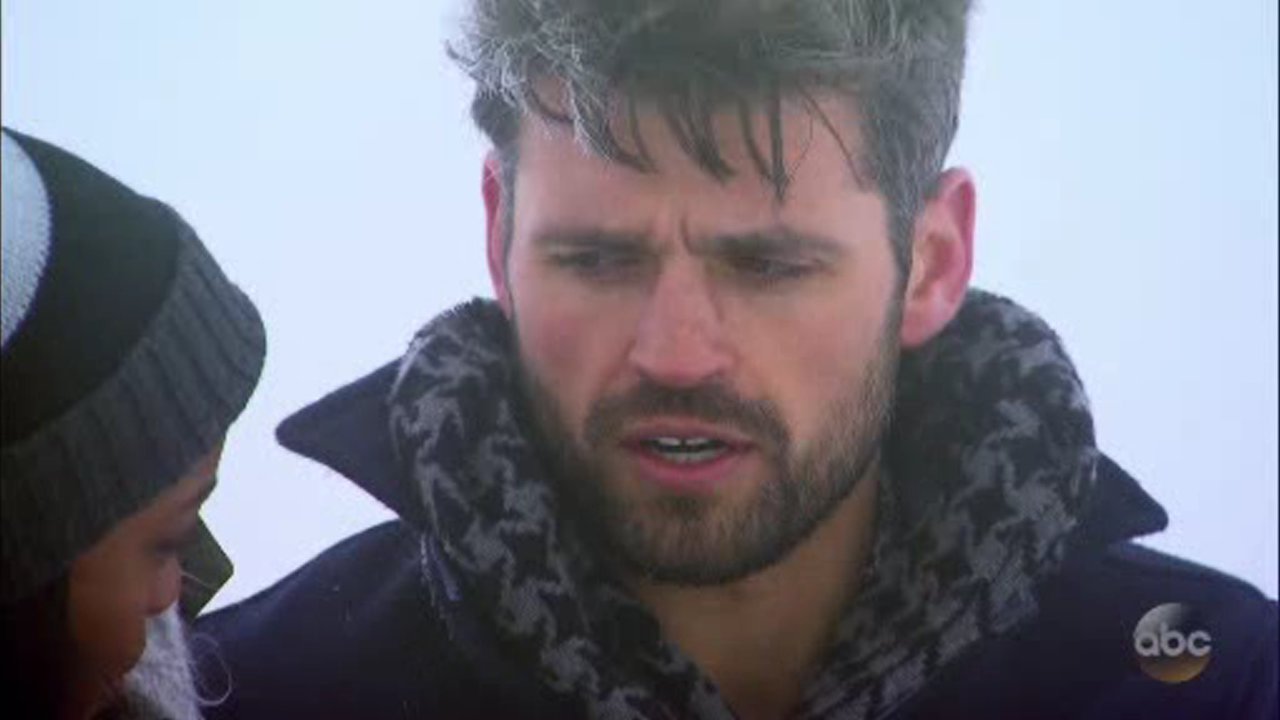 The following day, Rachel and Peter took flight on a helicopter ride. The looked at the gorgeous landscape and Peter revealed that he'd "been in his head plenty" over the past week. After landing, they took a sled dog ride and then sat in the snow. It looked extremely cold and uncomfortable! Peter's hair was even frozen and he didn't have ear muffs on! He revealed to Rachel that during the tough days, he's considered leaving. But, he said the process is too good to be true and he just misses her. He said that she was keeping him warm when they cuddled up and laid down in the snow.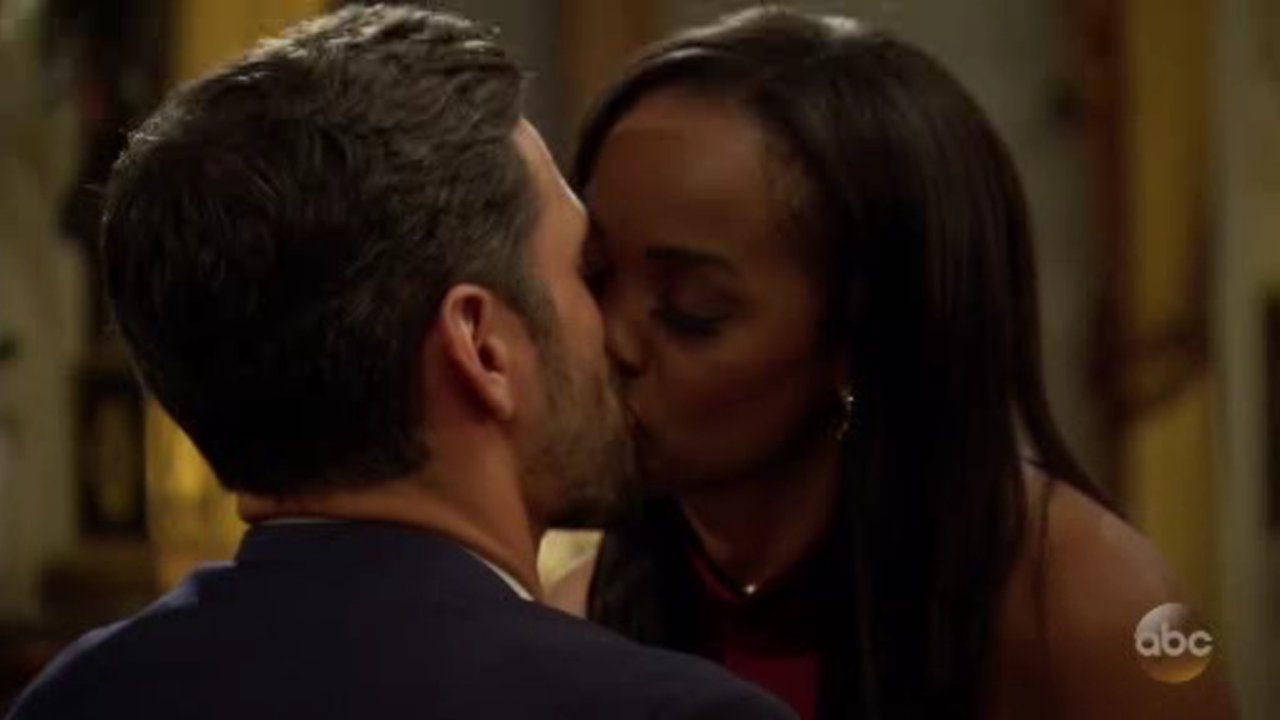 Inside and seemingly much warmer, Rachel told Peter that she was glad he was so honest with her on their date earlier about how he was feeling. He told her that his parents are really welcoming and that she would just love his family and friends. He told her how awful his last breakup was and how he felt awful abandoning her and making her cry and hurt. He said he could never fully commit to her and now he thinks that he's ready for a real relationship and real commitment. He told her that if he had reservations about proposing he would let her know if they got to that point. Rachel decided to roll the dice on him anyway and offered him the date rose.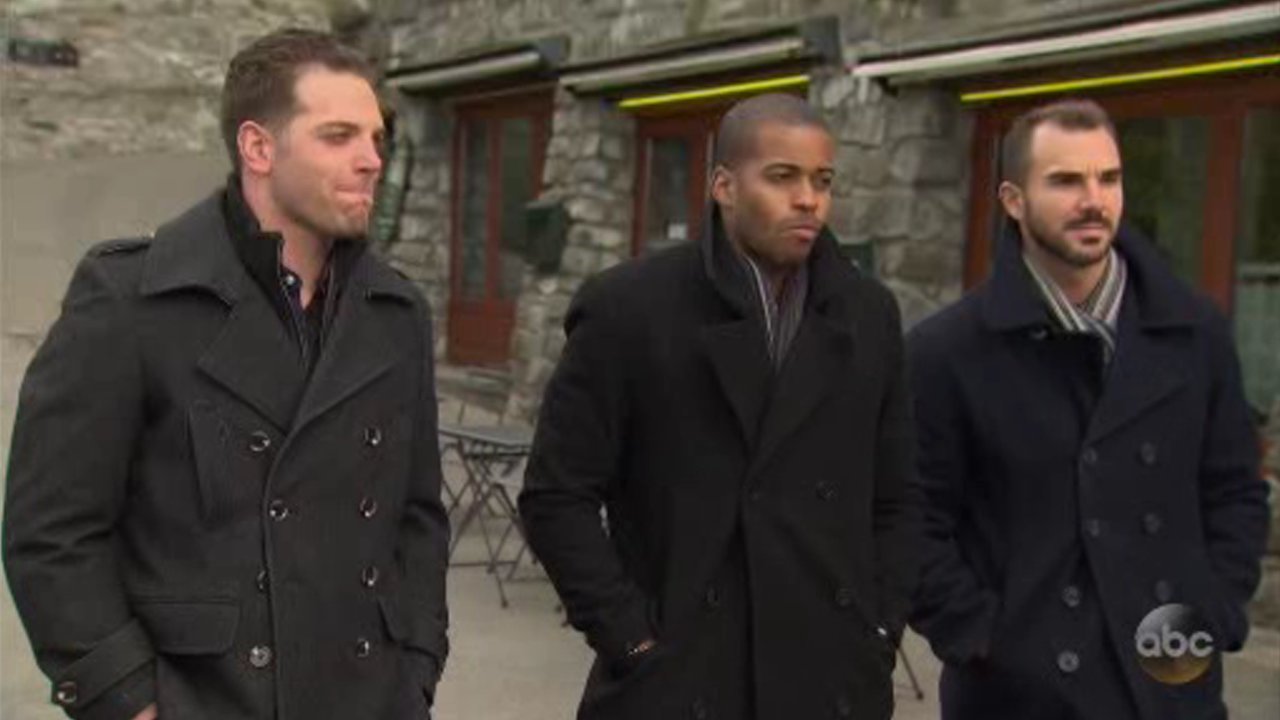 The final date card arrived at the hotel. It said, "Eric, Matt and Adam, tomorrow will be difficult, I don't know what else to say." They met up with Rachel who told them they would be boarding a boat to France! The guys were all really nice to each other and were respectful to Rachel and it was nice to see them behaving so nicely despite the circumstances. They sat outside and had some snacks and champagne while Rachel tried to talk to them one-on-one. Her talk with Eric was fine, but then during her time with Matt, she started crying and saying that he reminded her of herself and outside the show they might have had a great relationship. Her relationships with other people has progressed faster and she told him that she had to let him go. I love that he took the champagne with him for the sad limo ride away. He does need it right now.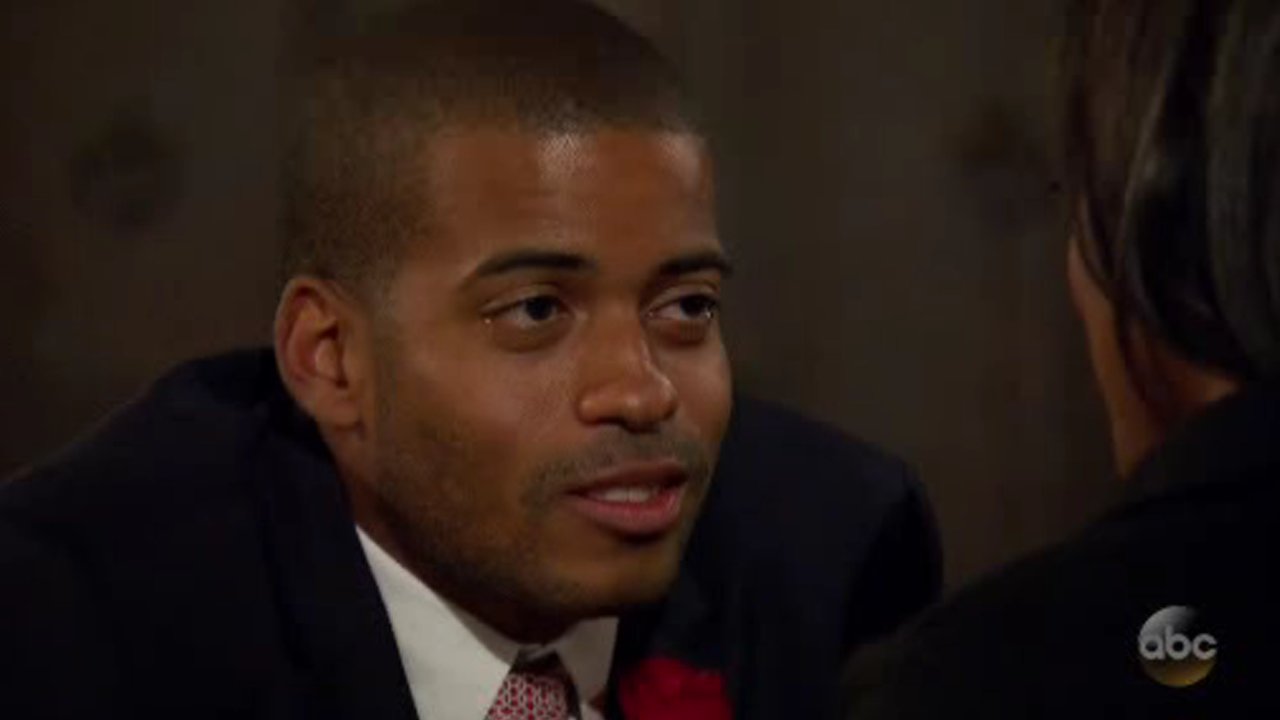 Later in the evening, Eric and Adam had dinner with Rachel as she again took them for private time to talk as she tried to figure out where her heart was at. Adam talked about how he is only focused on her and how he's always optimistic about the future. He gave a beautiful speech to her, but was it too late? She kissed him. Eric told her that his family has a history of drugs and abuse and he used his positive attitude to cover up his pain. However, despite him opening up, he revealed he's never brought a girl home before. In the end, Eric got the rose! Poor Adam, he really did give it his very best shot.
Next week - Hometown dates! And they look really, really weird! You won't want to miss it!