MIDLOTHIAN, Ill. (WLS) -- This week, we feature Bremen High School on ABC7's Friday Flyover, celebrating high school sports!
BHS is a public four year high school located in Midlothian, Illinois. It opened in 1953 and is the first school built as part of Bremen Community High School District 228 which also includes Tinley Park High School, Hillcrest High School and Oak Forest High School. Bremen serves the communities of Midlothian, Posen and Markham. Tonight, they go head-to-head with their sister school Oak Forest High School at Bremen.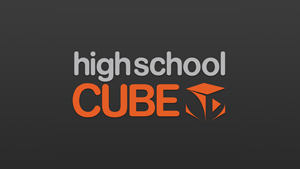 High School Football gets into high gear every Friday with a full slate of games supplied by the
High School Cube
. ABC7 Sports will air highlights of some of these games on TV during ABC 7 Eyewitness News at 10 PM.
FAST FACTS:
-Bremen High School opened in 1953 with a student enrollment of 732 and 36 staff members.
-The first graduating class was in June 1955. Many generations of families continue to attend and raise their families in the community.
-Bremen is one of four high schools in District 228.
-School colors are red & gray.
-Bremen serves the communities of Midlothian, Posen, & Markham.
PHOTOS: Friday Flyover Series