BERWYN, Ill. (WLS) -- This week, we feature Morton High School on ABC7's Friday Flyover, celebrating high school sports!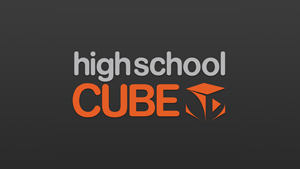 High School Football gets into high gear every Friday with a full slate of games supplied by the
High School Cube
. ABC7 Sports will air highlights of some of these games on TV during ABC 7 Eyewitness News at 10 PM.
Morton West High School in Berwyn is home to the Mustangs!
PHOTOS: Friday FlyoverSCHOOL FAST FACTS
Morton West High School/Located in Berwyn, IL
Morton West High School serves the communities of Berwyn, Stickney, Forest View, part of McCook and part of Lyons, IL.
Morton West High School /Mascot: Mustangs
Morton West High School /Member of West Suburban Conference
Morton West High School /Opened in 1958
ACCOMPLISHMENTS
Boys Varsity Soccer Team: 2014 PepsiCo Showdown Tournament Champs (largest varsity soccer tournament in the nation); 2011 state champions
Senior Weisner Perez played basketball for the National Dominican Republic U18 basketball team this summer and has committed to playing for Harvard next year.
Boys volleyball was a state qualifier and winner of the 2014 IHSA sportsmanship award.
Stadium and Turf were renovated this summer.
New turf was installed, underground piping and drainage was completely redone.
Track, sound system, locker rooms were redone.
A concession stand, entry arch and Morton Crest were constructed.
Soccer player Ian Chacon was the Chicago tribune athlete of the month for October! students that have had some noteworthy accomplishments with our Junior Statesmen of America club:
Daisey Noriega appointed National Communications Agent and Journalist for the JSA National Publication, JSA Today, one of only 13 students appointed nationally.
Niquan Dawson was appointed the CIA agent for the Mid-West cabinet, one of seven students who facilitate communication between the many local JSA high school chapters.
Noriega was one of 60 students nationally who was chosen to attend the JSA National Leadership conference in Montezuma, California.
JSA students attended Ivy League schools such as Stanford, Princeton, Georgetown and U of V. this summer past summer to complete Advanced Placement Social Science coursework.
Alexis Fisher to Georgetown University, Washington DC
Elva De La Torre to Princeton
Angelica Zepeda to Stanford
Raphael Espinoza to University of Virginia
Shecceid Eloisa to University of Virginia
Brianna Wahlstrom to Stanford University
Morton West was elected 2014 Mid-West Chapter of the Month in February and Chapter of the Year for their outstanding work and participation at the Congresses this year.
During several Congresses and Summits, Morton West students have obtained Best Speaker Awards for their performance in these many debates.