CHICAGO (WLS) -- This week, we feature Neuqua Valley High School on ABC7's Friday Flyover, celebrating high school sports!
The Neuqua Valley Wildcats face off against East Aurora High School at home at 7p.m. Friday. Go Cats!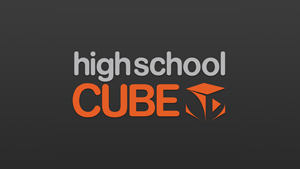 High School Football gets into high gear every Friday with a full slate of games supplied by the
High School Cube
. ABC7 Sports will air highlights of some of these games on TV during ABC 7 Eyewitness News at 10 PM.
NVHS opened in 1997, serves 3,900 students and is the 16th largest high school in the United States.
PHOTOS: Friday FlyoverNEUQUA VALLEY HIGH SCHOOL FAST FACTSNeuqua Valley by the numbers
1997 was the year Neuqua Valley opened
18 years serving students in Naperville, Bolingbrook and Plainfield
One of three high schools in the Indian Prairie School District 204
Two buildings on one campus: The Kathryn J. Birkett Freshman Center and the Neuqua Valley Main Building
377 staff members
16th largest high school in the United States
3,900 students
25 average ACT score
26 National Merit semi-finalists in the Class of 2014
259 Illinois State Scholars in the Class of 2014
5 perfect ACT scores in the Class of 2014
2 perfect SAT scores in the Class of 2014
94 percent of the Class of 2014 will attend college
No. 13 rank in academic achievement in Illinois on the Prairie State Achievement Test
No. 30 rank in Illinois by US News and World Report.
No. 683 national ranking by US News and World Report
27 IHSA State trophies in athletic competitions
153 Conference Championships
More than 2,000 student athletes
nvhs.ipsd.org