CHICAGO (WLS) -- Some people woke up to damage already done by the weather.
The violent line of storms left damage in the Northwest Side Ravenswood Manor neighborhood. Residents in the 4500-block of North Richmond said they heard lightning then smelled smoke around 1:30 a.m. Friday.
Doppler 7 MAX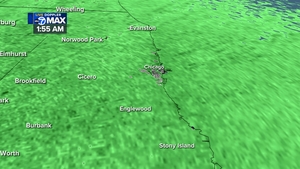 CLICK HERE to see the latest radar view from LIVE Doppler 7 MAX
Firefighters had to punch a hole in the roof to put the flames out.
There were no reports of any injuries.