LAKEVIEW, NY --
42 people were injured, two seriously, after a bus accident on the Southern State Parkway on Long Island in New York.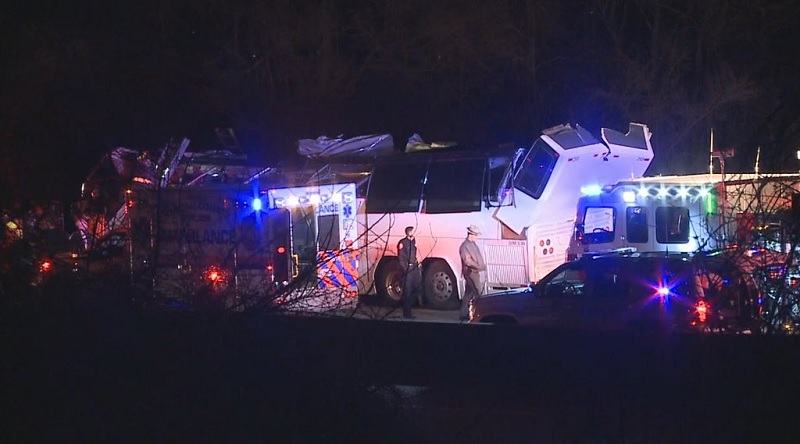 The top of the bus was sheared off after
hitting an overpass
near Exit 19 in Lakeview on Sunday just after 9 p.m.
In addition to the two seriously injured, five others are said to have moderate injuries. The rest suffered minor injuries.
WARNING: Graphic language
The commercial bus from Journey Bus Tours was traveling eastbound from JFK Airport. Thirty eight students, five chaperones and one driver were all on the bus at the time of the crash. The students had been on a European trip and were headed to the Walt Whitman Mall in Huntington Station.
Police say that driver, Troy D. Gaston of Bethlehem, Pennsylvania, was not aware of the parkway system and the lower overpasses. He was driving for Journey Bus Line.
"I don't think he had any awareness, because if you look at the damage it's a high-impact strike. He made it all the way through," said Maj. David Candelaria, New York State Police. "We're very lucky. This could have been tragic."
The New York State Police are asking anyone who witnessed the collision to please contact 631-756-3300.