CHICAGO (WLS) -- Funeral services for Commander Paul Bauer for family, close friends and colleagues will be held at Nativity of Our Lord Church Saturday morning at 10 a.m.
The public is encouraged to pay their respects to the commander along the funeral procession route.
The procession will start at Nativity of Our Lord Church at 653 West 37th Street in Chicago. The procession will proceed west on 37th Street, south on Halsted Street, East on Pershing Road, to 90/94 East to I-57 South to 111th Street.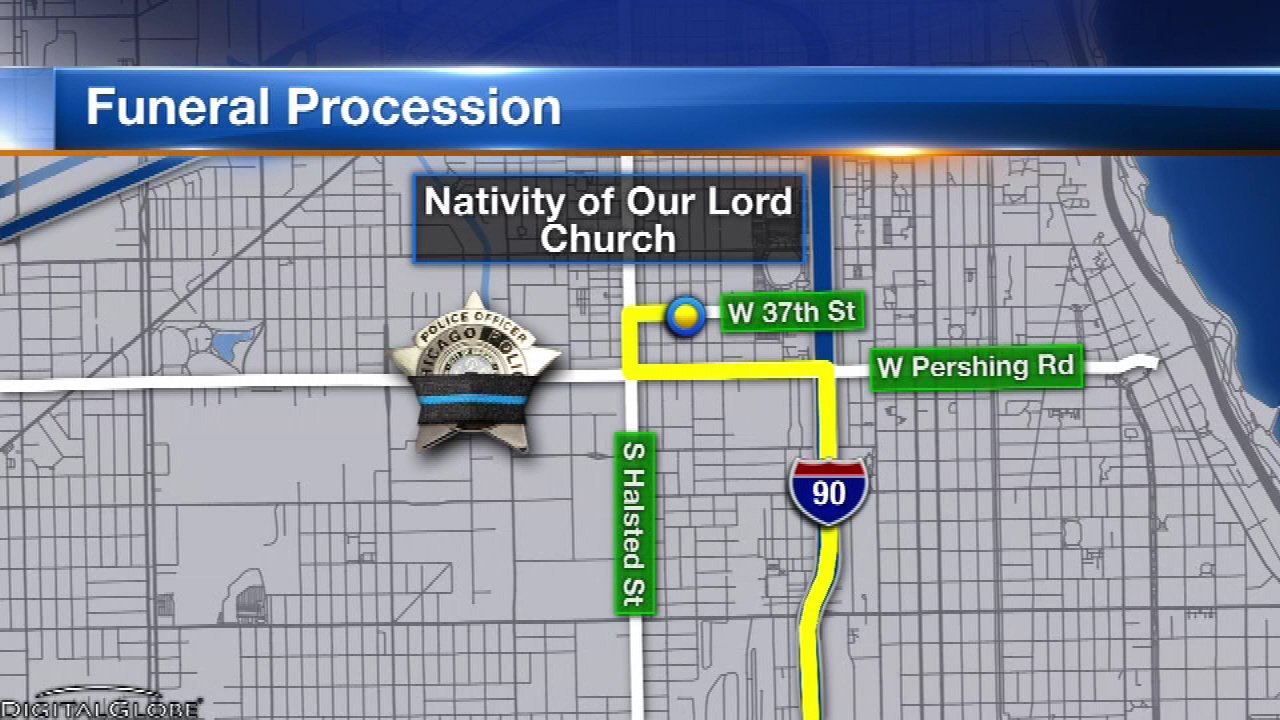 The procession will continue south on I-57, west on 111th, south in Vincennes, west on Monterrey and end at Holy Sepulchre Cemetary at 6001 West 111th street in Alsip.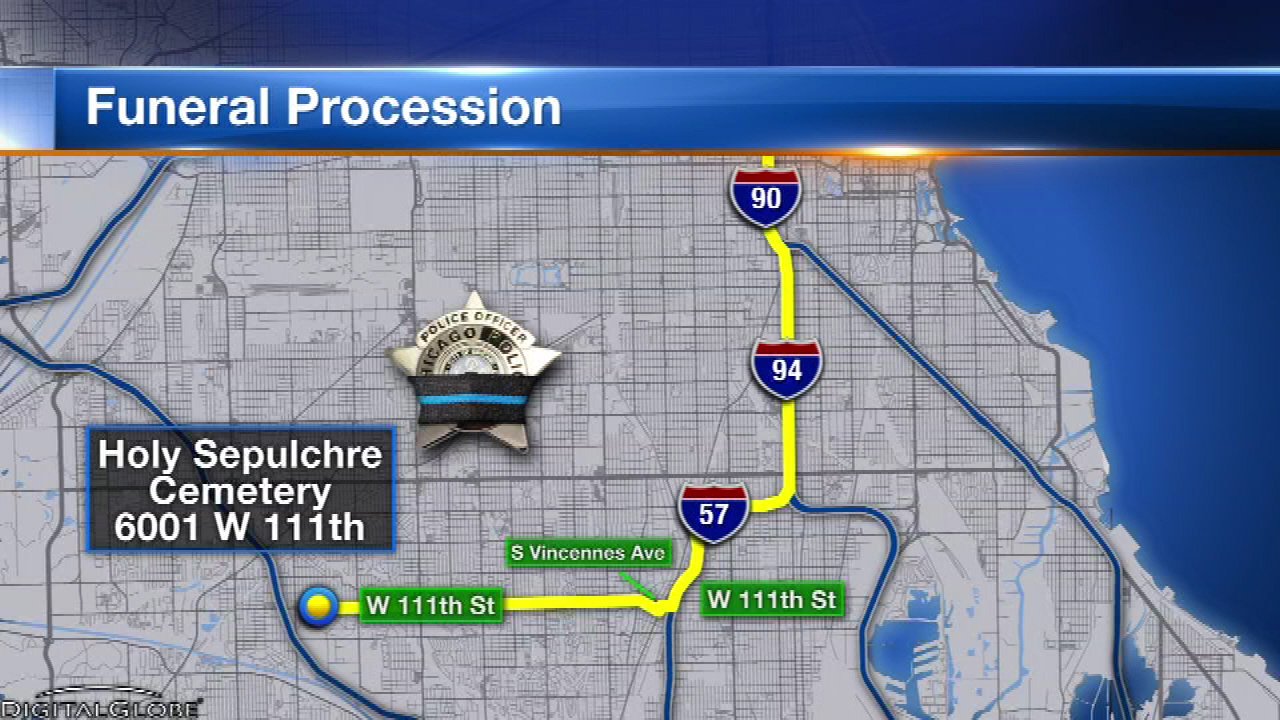 The city is encouraging people to come out along these routes and turn the city blue in honor of Commander Bauer.
Due to the services, the Chicago Office of Emergency Management and Communications is putting temporary parking restrictions into effect. They are currently in place as of Thursday night and will last until Saturday at 4 p.m. for the 3600-3900 blocks of South Halsted, South Emerald, South Union, South Lowe and South Wallace streets.
Residents should read signage in the area before parking. Cars may be relocated due to the restrictions.
The funeral procession is also expected to heavily impact traffic on Saturday, OEMC said.