A bride in Massachusetts gave her childhood friend and her friend's father a gift they will never forget.
Michaela Cook-Yotts has known Jessica and Peter Otto all her life and after learning that Peter had been diagnosed with cancer for the fourth time, she and her now wife Nora decided to give them their father-daughter dance.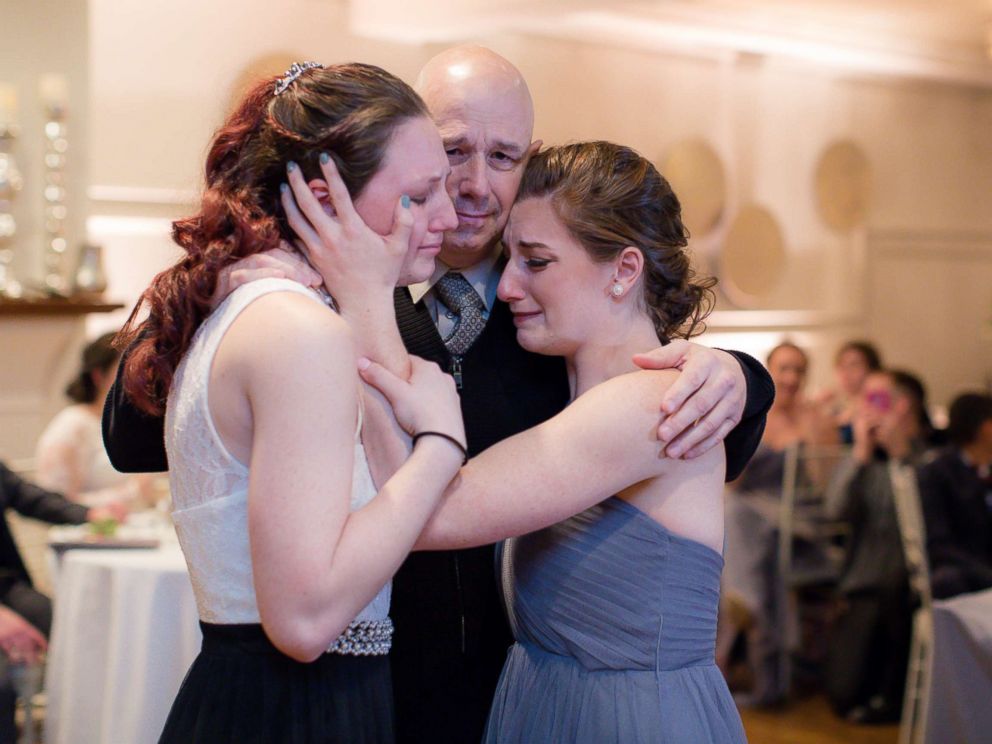 Jessica Otto and her sister with their dad, Peter Otto, at the wedding of their friend Michaela Cook-Yotts.
"They called our names and had us come up there and he knew," Jessica told
ABC News
.
Jessica and her dad danced to a remix version of "Every Breath You Take."
She said, "It was so selfless of them to take time at their wedding to give us this moment."
Cook-Yotts added, "It was the best part of the wedding and I know Nora would say the same thing. There wasn't a dry eye in the house."