NILES, Ill. (WLS) -- A new street sign in Niles will ensure the late Joe Koek, a Holocaust survivor who shared his story to ensure that chapter in history will never be forgotten, is remembered.
The intersection of Nordica and Oakton in Niles is now known as Joe Koek Way.
"I miss my dad, but I'm so proud of him," said his son Phil Koek.
"It's an indescribable feeling, that they wanted to honor my father in such a way, and his story of survival," said his son Steve Koek.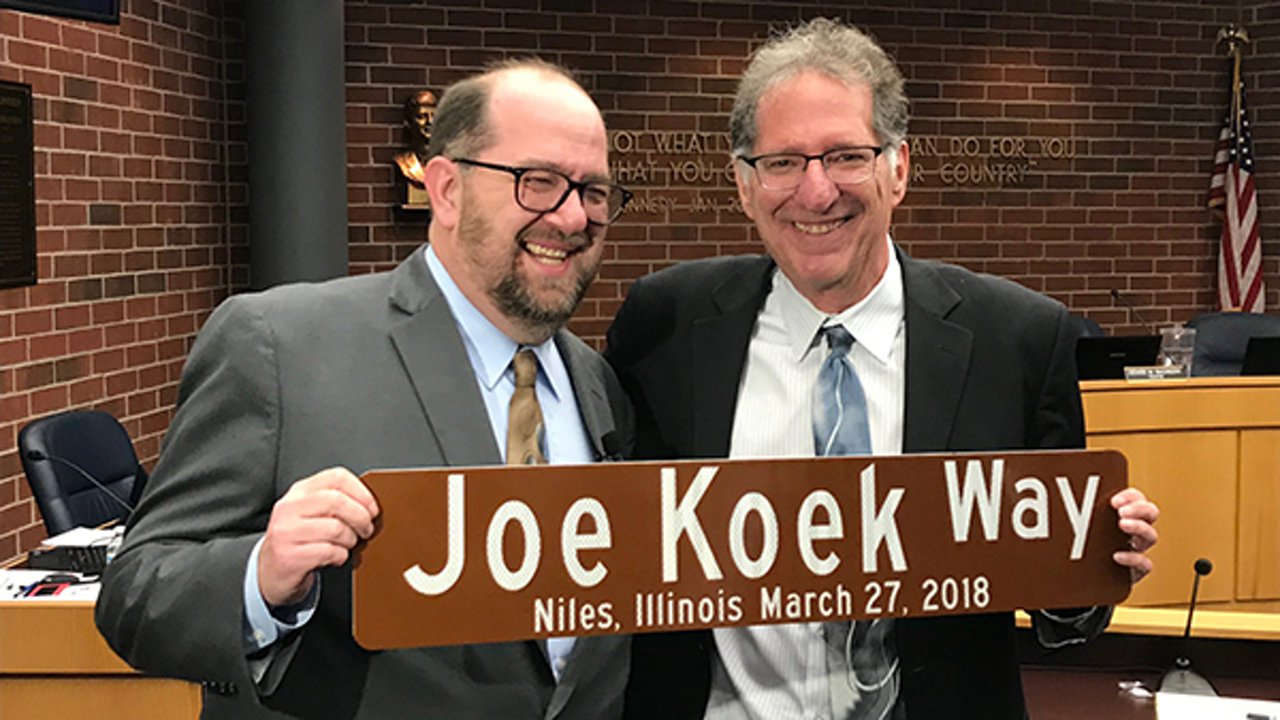 Joe grew up in the Netherlands. He and his sisters were sent into hiding when he was 12 and the Nazis sent his parents to Auschwitz.
ABC7 spoke to Joe
in 2015, a few months before he died.
"That was the last time we saw them," he recalled of his parents. "They just kinda walked out of the house. See you later."
Joe and his sisters survived. He came to Niles, where he raised a family and opened dry cleaners.
Joe was supposed to tell his story of survival to the United Nations General Assembly, but died a month before.
"The stories need to be carried on so these kinds of things never happen again," Steve said.
Joe also spent 10 years volunteering at the Illinois Holocaust Museum, sharing his story there as well. His message was simple: Never forget what happened.
"If that sign is here one more person knows," Phil said. "It's a wonderful thing."
The new street sign for Joe Koek Way will be installed Wednesday morning.