CHICAGO (WLS) -- Strong to severe thunderstorms swept across the Chicago area Wednesday night.
The National Weather Service issued a Severe Thunderstorm Watch for Berrien and LaPorte counties until midnight.
About 22,000 customers were without power due to the storms moving through the Chicago area, according to ComEd. The vast majority of the outages were in Kankakee County with about 11,000 customers affected.
In Streator, Elzia Turpin planted a maple tree 30 years ago in his front yard. After the storms brought down a large portion of it, he said he plans to chop it down.
"I won't plant another one," said Turpin. "I don't have enough time for it to grow."
Due to the weather conditions, O'Hare and Midway airports were experiencing delays. At O'Hare, flight delays were averaging 3 hours and 25 minutes.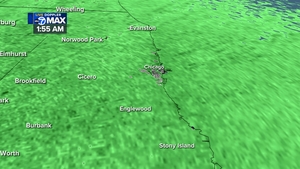 CLICK HERE to see the latest radar view from LIVE Doppler 7 MAX
As of 3 p.m., strong storms were approaching the Quad Cities. As storms moved into Illinois, they maintained their strength until sunset, ABC7 Meteorologist Larry Mowry said.
The greatest threat for severe weather stayed south of the I-80 corridor, though areas north of that did experience some storms.
Watch the latest forecast from the First Alert Weather Team: