Would you board Flight 666 to "HEL" on Friday the 13th? A few brave souls did just that, and they're back safe on the ground.
Finnair Flight AY666 out of Copenhagen took off at 13:07 local time on Jan. 13 and landed in Helsinki, Finland at 15:41,
according to Finnair's flight list
.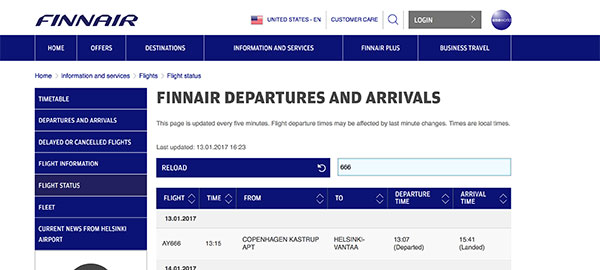 Helsinki airport (code HEL)
also had the flight listed
under its arrivals.
The eerily-timed flight has taken to the skies before,
according to the Associated Press in Helsinki
, who wrote about the daily flight on Sept. 13, 2013. The pilot of that flight said that he and other pilots had joked about it, adding, "I'm not a superstitious man. It's only a coincidence for me."