WEATHER: Like It or Not!
Meteorologist Larry Mowry shares interesting facts and tips to help you better understand the world of weather.
---
---
ABC7 AccuWeather Forecast
Quick weather update from the ABC7 Weather team.
Accuweather Alert Day. Possible severe storms Monday, as well as periods of heavy rain and strong winds. Highs in the mid-70s.
MORE
---
Weather Maps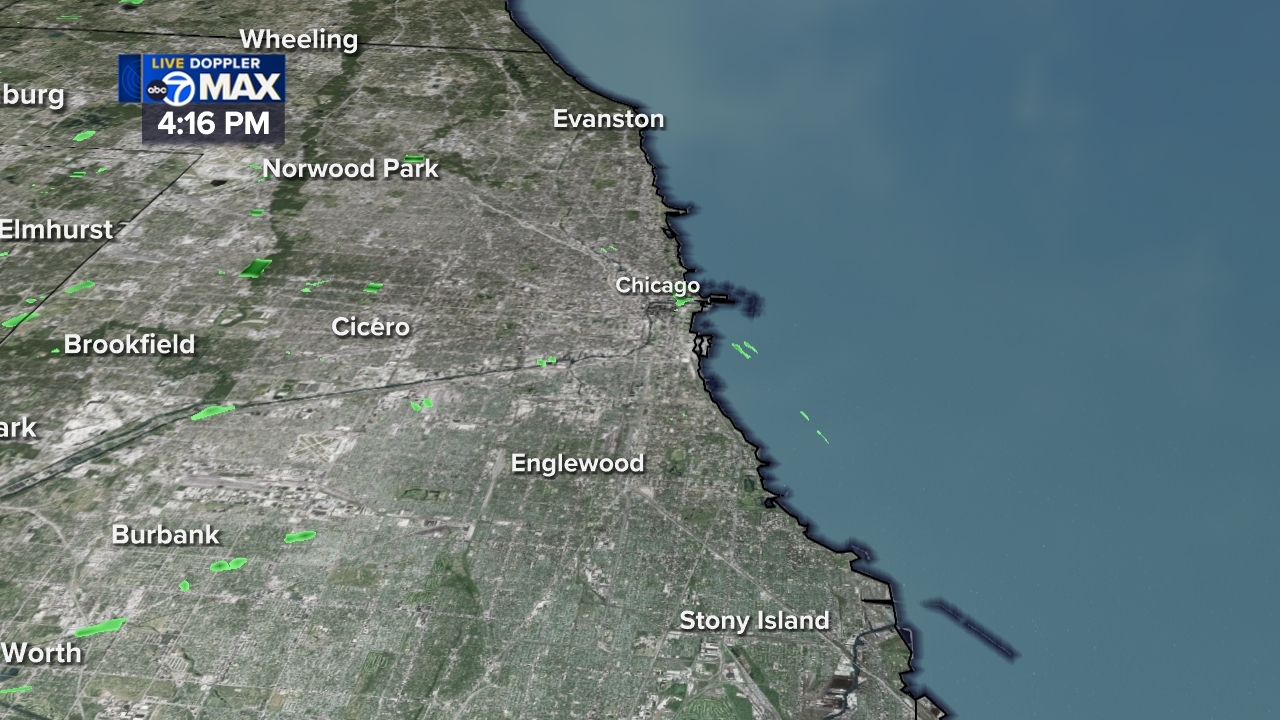 Chicago Area Weather Radar
---
---
---
Beach Hazards Statement

...BEACH HAZARDS STATEMENT REMAINS IN EFFECT THROUGH THIS EVENING... * LOCATION...Northern Cook County and Lake County Illinois beaches. * HIGH WAVE ACTION AND DANGEROUS SWIMMING CONDITIONS EXPECTED. * FORECAST WAVE HEIGHTS...3 to 6 ft.More

Beach Hazards Statement

...BEACH HAZARDS STATEMENT REMAINS IN EFFECT THROUGH LATE TONIGHT... * HIGH WAVE ACTION... Large waves and dangerous currents are expected. Conditions are life threatening. * STRONG STRUCTURAL AND LONGSHORE CURRENTS ARE EXPECTED. RIP CURRENTS ARE POSSIBLE.More
---
---
---
---
---