CHICAGO (WLS) -- A line of strong storms is expected move through the Chicago area Monday night.
The storms originated from the northwest and lingered near the Wisconsin border for most of the evening before moving in the Chicago area after 9 p.m. They're expected to arrive in the city around or after midnight.
Doppler 7 MAX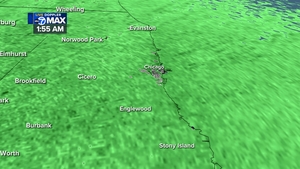 CLICK HERE to see the latest radar view from LIVE Doppler 7 MAX
The most serious damage is expected to be done by high winds. Hail is also possible.
A remote risk of a tornado is possible, with the greatest risk to the west in counties such as DeKalb and Morris.
The storms are expected to move out of the area overnight.