EAST NEW YORK, Brooklyn -- Police are questioning a person of interest in the
execution-style murders of a Queens imam and his associate
over the weekend.
Eyewitness News has learned that a 35-year-old man was taken into custody late Sunday after an apparent hit and run in Brooklyn and is being held at the 107th Precinct.
Police had previously released a sketch of the suspect they were looking for, seen leaving the scene of the double murder in Ozone Park in a Chevy Trailblazer. He allegedly struck a bicyclist with that same vehicle sometime over the weekend and then fled the scene.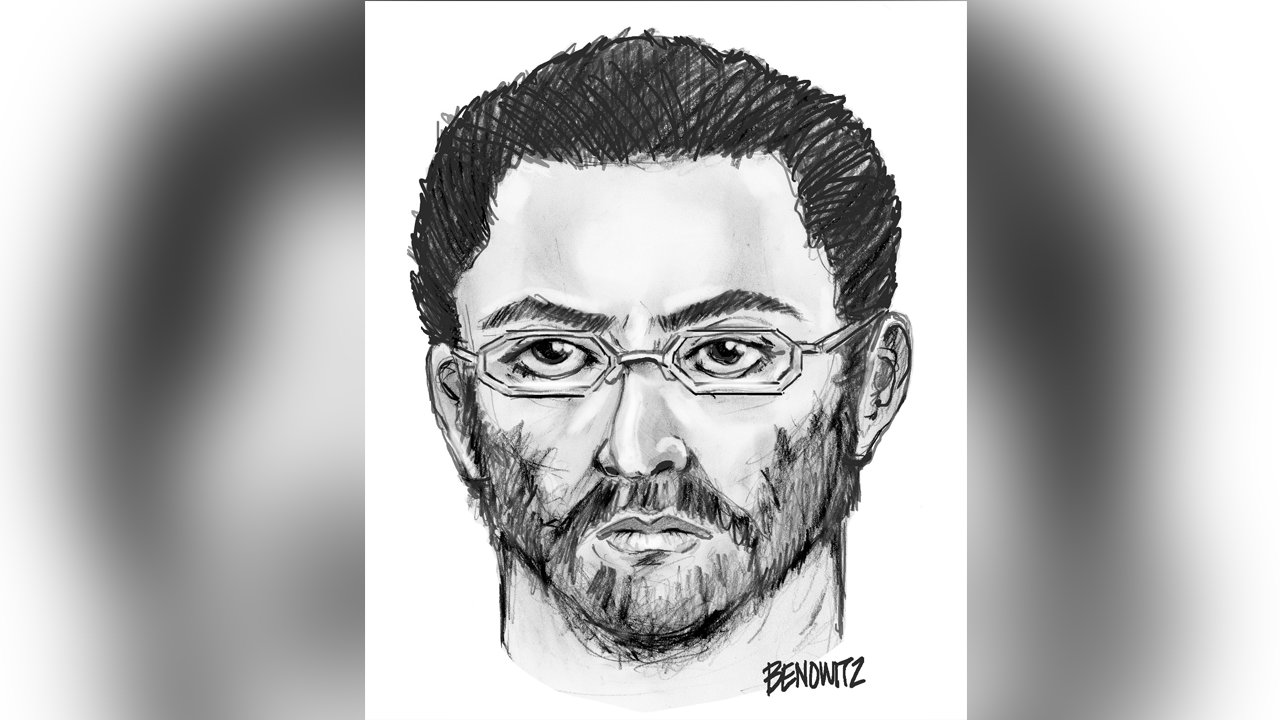 The bicyclist managed to get his license plate number, which helped police track him down shortly before midnight. And that's when authorities say he rammed a police vehicle before being apprehended.
Surveillance video shows a gunman running up behind 55-year-old imam Maulama Akonjee and 64-year-old Thara Uddin, who were leaving a mosque around 2 p.m. Saturday. The men were both shot in the back of the head as they walked near the corner of Liberty Avenue and 79th Street in Ozone Park.
Sunday night, the Muslim community held a vigil for their leader and the other victim.
Police have not called the murders a hate crime as they continue to investigate the suspect's motive. Both men were wearing traditional religious attire, and Akonjee was carrying about $1,000 in cash that was not taken.
"He always wants peace," Akonjee's son, Naim Akonjee, 21, said of his father through tears. "Why did they kill my father?"
Charges have not yet been filed.
Muslim community members will gather Monday in Brooklyn to hold Islamic funeral prayers for the two men.
The Council on American-Islamic Relations, or CAIR, planned to announce on Monday a $10,000 reward for information leading to the arrest and conviction of the shooter.
In a statement on Sunday, New York City Mayor Bill de Blasio said the slayings were felt by all of New York City.
"While we do not yet know the motivation for the murders of Maulama Akonjee and Thara Uddin, we do know that our Muslim communities are in the perpetual crosshairs of bigotry," he said. "It remains critical that we work to bridge the divides that threaten to undermine the greatness of our city and country."
Monir Chowdhury, who worshipped daily with the two men, said he had moved to the community because of its large Bangladeshi immigrant population, but in recent months has been harassed by people shouting anti-Muslim epithets.
In one incident, a man called him "Osama" as he walked to the mosque with his 3-year-old son. With the killer still on the loose, Chowdhury decided it would be best to drive to prayer services.
"A lot of neighbors said, 'Hey, don't take your kid with you,'" he said. "People, they just hate us."
Several police officers were stationed outside the mosque on Sunday as worshippers remembered the victims and remarked on their devotion to their families and faith.
(The Associated Press contributed to this report.)