CHICAGO (WLS) -- Chicago police are warning Hyde Park residents after two thieves robbed a man on Christmas Eve.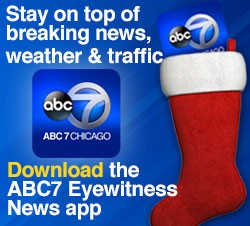 Police say two men approached their victim at 53rd and Blackstone. One of the robbers had a gun, according to police. They forced their victim to walk to an ATM and withdraw $200.
Police say one of the robbers hit him with their gun before they took off running.