NEW YORK -- It's a common infection that many children get, and you might think the symptoms are obvious, but one local boy's strep throat infection nearly killed him.
"I was hurting and tired and weak," says 6-year-old Miles Lewis.
Lewis described just how bad he felt when his father first brought him into Mount Sinai Hospital back in January.
"If about another day had passed, he probably wouldn't be here today," says Dr. Abigal Allen.
Dr. Allen, Chief of Pediatric Orthopedic Surgery headed the team of doctors who ultimately treated Miles for what turned out to be a common infection, but uncommonly spread throughout his young body.
"It was just strep, what everyone commonly knows as strep, but it was a bad version of it," adds Dr. Allen.
Miles underwent four different surgeries to remove the infection on his pelvis, a bone in his left leg, his right ankle and on his spine, where the infection was pressing on his spinal cord. The first grader was unable to walk at one point. He spent nearly a month in the hospital.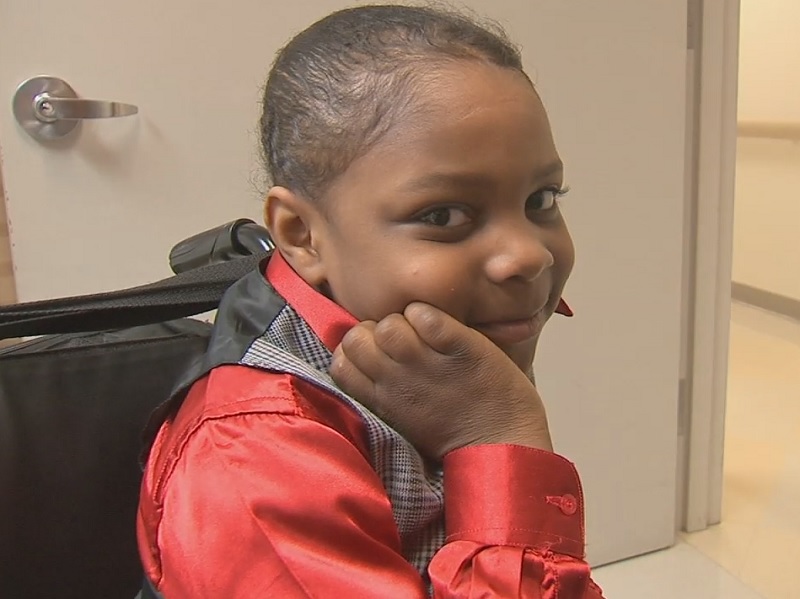 "That was the most trying time of my life," said Miles' dad, Fred Lewis.
Fred Lewis says his son never had the expected symptoms of strep, like fever or sore throat. Doctors say while Miles' case is rare, there are some red flags that parents should be aware of.
"Any child who limps, bring to your doctor. Fever, inability to walk, sick-looking, those are red flags for us," says Dr. Allen.
These days, Miles is well along the road to recovery. He told Eyewitness News having his superhero sidekicks along helped.
"I feel a lot better now - I actually feel like a king," Miles said.
"He's my superhero, he calls himself a superhero, but he's my superhero," adds Miles' dad.
No cape needed.