SONOMA,Calif. -- A lifeguard was released from the hospital following a dramatic rescue at Goat Rock Beach near Jenner on Friday. He spoke exclusively with ABC7 News.
Lifeguard Aaron Pendergraft watches over Goat Rock Beach on the Sonoma coast, warning people like Cheryl Larson and her grandchildren not to get too close to crashing waves. "Well he just said, 'don't go down by the wet sand,'" Larson said.
On Friday, he helped rescue a family dragged out to sea. The terrifying ordeal was captured on cellphone video.
A photo showed a group holding hands, watching the water just moments before a wave knocked them down.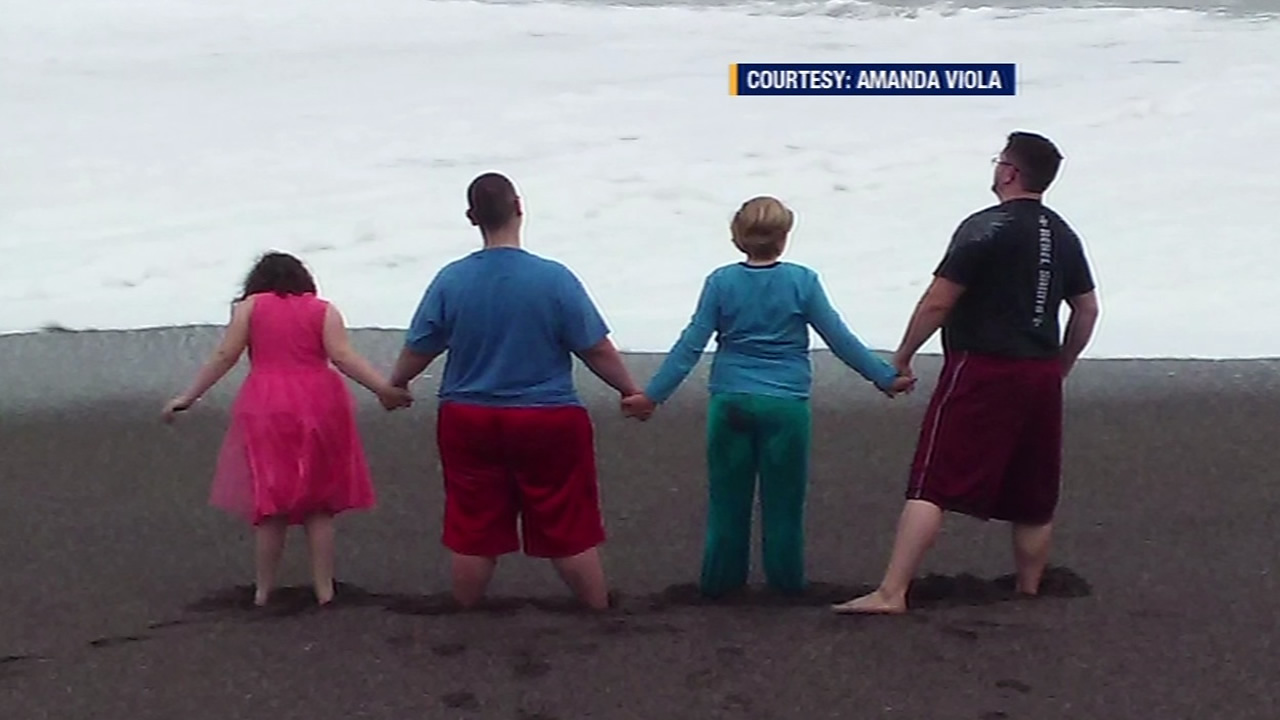 Pendergraft jumped in after them. "You have to start moving fast, you know, you're just going after the littlest one and the littlest one is going to have the hardest time," he said.
The young one was a 7-year-old girl named Angeleek. "When I got to her, her eyes were cinched shut and she was scared and in the fetal position. And I got my hand on her and I said, 'we're going to make it through this,'" Pendergraft said.
He said the girl was very brave, and held her breath as waves continued to pound them.
A rescue helicopter arrived and plucked her out. Then, the lifeguard went back for Angeleek's mother. "What's going through your mind is, I'm going to lose somebody today and knock on driftwood out here, we didn't," Pendergraft said.
Pendergraft said his best advice for people in an area like Goat Rock Beach where the water is rough, is to stay on dry sand where it is safer.
Pendergraft was hospitalized for hypothermia.
Now, the family is calling him a hero, but he said he was just doing his job.