LINDENHURST, N.Y. -- Diane Aluska and her 16-year-old daughter, Jenna had just left Sunday mass at a church on Wellwood Avenue in Lindenhurst, and crossed the street to walk on the sidewalk.
Police say 80-year-old Ann Riolo had parked her Toyota in a spot on the street, went into a bakery, got back in her car, and pulled out of the space.
"She had thought that she put it in drive - left it in reverse, hit the gas, started speeding backwards, lost control and jumped the sidewalk," says Suffolk County Police officer James Murphy.
Aluska saw the car coming, and then mother of three pushed her daughter, Jenna out of the way.
"The one that was lying over there on the ground, she was looking for her mother, she just kept screaming for her mom," says eyewitness Victoria Fisher Kelly.
The accident happened right in front of the Lindenhurst Fire Department. Frank, and others rushed to push the car off of Aluska.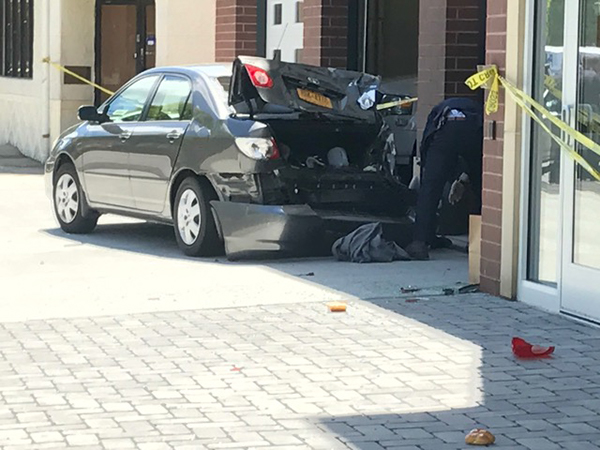 "Someone put it in gear, and we got the car going, and then I saw the woman on her back," Frank said.
Aluska was rushed to the hospital, but didn't make it.
Officials say this appears to be an accident.