CHICAGO (WLS) -- The reward for information leading to an arrest in the
shooting death
of a Streets and Sanitation worker has now reached $10,000.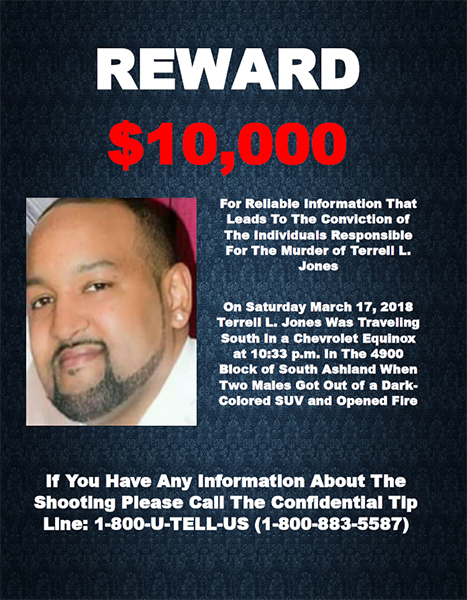 Terrell Jones was a passenger in a car on the South Side, near 50th Street and Ashland Avenue, the night of March 17 when two men got out of a dark-colored SUV and started shooting.
The driver, a 27-year-old-man, sustained a graze injury to the right hand. Jones sustained multiple gunshot wounds. The victims drove to the 7th District Police Station on 63rd Street for help and were transported to Stroger Hospital, where Jones was pronounced dead.
Police believe Jones, a father of three, was on his way home at the time of the incident.
The reward is for information leading to an arrest in Jones's death. Police do not believe he was the intended target.