CHICAGO (WLS) -- This week, we feature Metea Valley High School on ABC7's Friday Flyover, celebrating high school sports! The Mustangs will take on Bartlett in a home game at 7:30 p.m. Friday. Go Mustangs!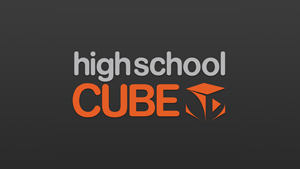 High School Football gets into high gear every Friday with a full slate of games supplied by the
High School Cube
. ABC7 Sports will air highlights of some of these games on TV during ABC 7 Eyewitness News at 10 PM.
PHOTOS: Friday Flyover
Metea Valley High School 'BG Stampede'
FAST FACTS
-- 2,650 students
-- Ranked 29th best high school in Illinois (highest of all Aurora and Naperville schools) by U.S. News and World Report
-- Ranked 669 Nationally by U.S. News and World Report
-- Number 20 Most Beautiful High School in the World
ON THE FIELD FOR FRIDAY FLYOVER
-- Marching Band, Students, Athletes, Student Spirit groups
-- Marching Band has 180 kids
-- Student Spirit group is the BG Stampede
-- The BG Stampede stands for "Black and Gold" Stampede
-- The BG Stampede always runs out in front of the football team before the game begins
MUSTANGS
-- Jim Cornelison sang the National Anthem for last year's Home football opener
-- Last years record: 4-5, just missed the play-offs
-- Lost a shootout with Geneva 49-45 last year on Homecoming
-- This year's Homecoming game is against East Aurora
-- Homecoming this year is October 10
http://mvhs.ipsd.org/