HOUSTON -- A mother wants a permanent memorial to mark the spot where her son was hit and killed by a car.
Crystal Garza says the Sage Meadow Maintenance Committee recently asked her to remove a cross and some toys that have been on the median of Blackhawk in southeast Harris County for three years.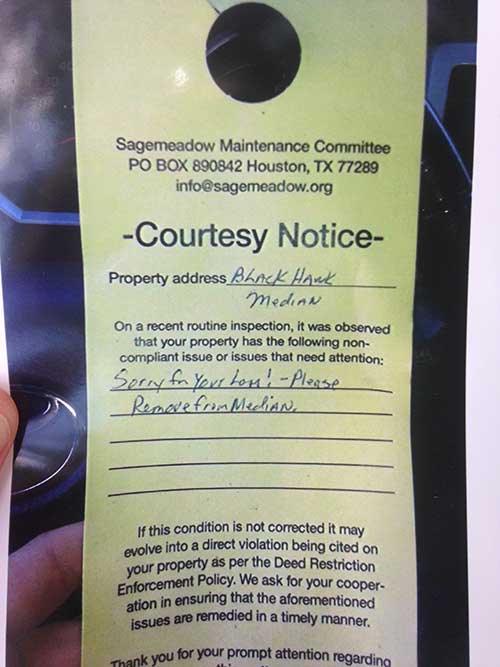 But at a meeting Thursday, the HOA said the median was county property. The association didn't ask Garza to remove the memorial but did ask her to keep it cleaner.
She said would like something more permanent like a concrete cross and a sign warning people to slow down.
"Something needs to be there to remind people this is what happened. This could happen to your children," Garza said.
Garza says the county must authorize a permanent memorial.