EAST FLATBUSH, Brooklyn -- An NYPD officer was critically injured when a driver he was questioning in a gunfire investigation took off, dragging the officer more than two city blocks in Brooklyn, authorities say.
Officer Dalsh Veve, 35, was dragged for 2 1/2 blocks near Tilden Avenue and East 53rd Street in East Flatbush at around midnight.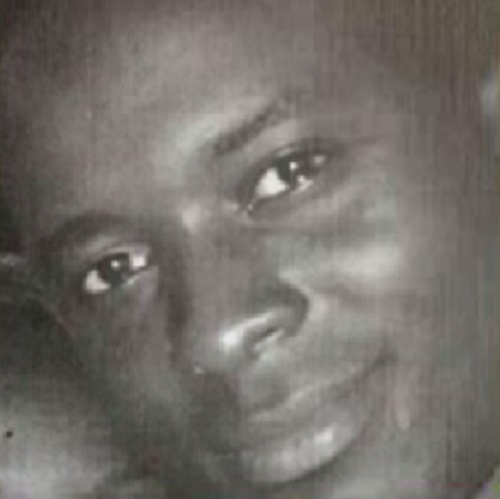 He was taken to Kings County Hospital, where he remains in critical condition.
According to the NYPD, Veve and five other plainclothes police officers were responding to a report of shots fired and were speaking with several people who were attending a party in the area.
The officers were able to determine that the likely cause of the 911 calls for shots fired was fireworks.
Veve was across the street speaking to several occupants sitting inside of a black Honda sedan that was parked in front of a fire hydrant.
As three of the officers continued to speak to several people, the officers observed Veve being dragged by the sedan west on Tilden Avenue.
The officer eventually became free and fell on the street. The vehicle continued for a short distance before it crashed and was abandoned on East 53rd Street.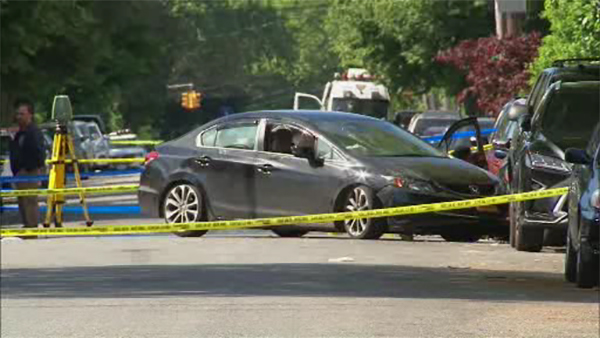 Fellow officers brought Veve to the hospital, according to Patrick Lynch, president of the Patrolmen's Benevolent Association of New York City.
"Once again, we're standing in the hallway of a hospital for a heroic police officer who went out while we were sleeping - went out in in the street to make sure there's not gun violence on our street to make sure we can wake up in the morning in safety," Lynch said. "But because he was willing to do that with his life, he wasn't safe."
A 15-year-old suspect walked into Brookdale University Hospital with a gunshot wound to the face. He is in critical condition.
Since Veve allegedly discharged his weapon twice while being dragged, the suspect was "most likely" shot by Veve, according to NYPD Commissioner James O'Neill.
Police believe the suspect was in the vehicle that dragged the officer. Several other people are being questioned in the case.
Veve is married and has a 2-year-old daughter. He has nine years on the police force.
"We need your help when you're going to bed at night," Lynch said. "When you put down your head, please think of these police officers that go out there on the street, put themselves at risk and those police officers that came to his aid and heroically lifted him up and got him (to the hospital.) Hopefully the doctors here can help him now too."