CHICAGO (WLS) --
A woman has died after she was hit by a CTA Red Line train on the South Side Friday afternoon, authorities said.
Authorities said a woman was hit by a train and made contact with the third rail. She was pronounced dead at the scene, Chicago police said. The Chicago Fire Department said there was an incident on the track at 87th Street.
Service was suspended between 79th and 95th streets. After 4 p.m., the CTA said service was restored and operating with residual delays. As a result there are crowds on platforms along the Red Line.
Red Line operating w/delays Howard-79th, w/limited nonstop service 79th-95th, due to earlier medical emergency. Bus shuttles available, consider alternatives.

— cta (@cta) June 22, 2018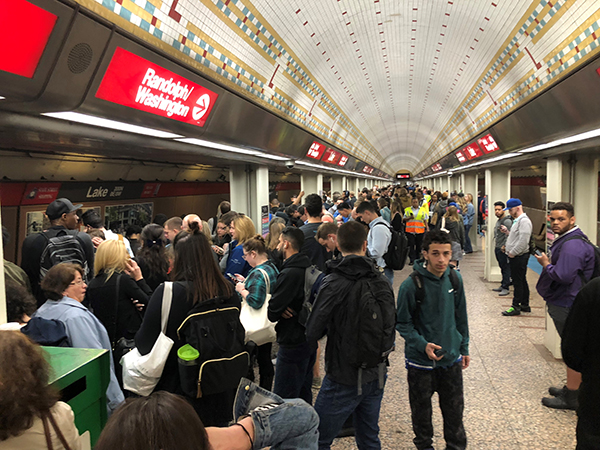 The CTA said shuttle buses are available between 79th and 95th streets.
The 87th Street bus has been rerouted eastbound.
Updated: 87 87th buses temp. rerouted EB: 87th, Holland, 83rd, Indiana, and 87th; WB: State, 83rd, Lafayette, and 87th.

— cta (@cta) June 22, 2018