NAPERVILLE, Ill. (WLS) -- This week, we feature Naperville Central High School on ABC7's Friday Flyover, celebrating high school sports!
The Naperville Central Redhawks face off against rival Naperville North Huskies at the Benedetti-Wehrli Stadium on the campus of North Central College in Naperville at 7:30 p.m. Friday, in the big Crosstown Classic. An estimated 10,000 people will be in attendance.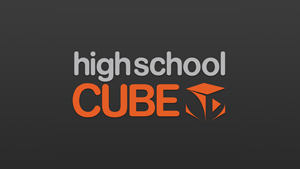 High School Football gets into high gear every Friday with a full slate of games supplied by the
High School Cube
. ABC7 Sports will air highlights of some of these games on TV during ABC 7 Eyewitness News at 10 PM.
Naperville Central or NCHS is a public four-year comprehensive school ranked in the top 3 percent of high schools nationally by U.S. News and World Report. The school is a part of the Naperville Community Unit School District 203. The school is notable for its strong academic standing and history of athletic accomplishments.
PHOTOS: Naperville Central Redhawks rally ahead of Crosstown ClassicFAST FACTS
-Naperville Central High School is a public, four year comprehensive high school with 236 certified staff members, a majority of whom have a Master's degree or beyond.
-Naperville Central's enrollment for the 2013-14 school year is 2,907 including 714 freshmen, 733 sophomores, 718 juniors, 708 seniors and 34 transition students.
-Naperville Central has been named one of America's Top High Schools by both U.S. News and World Report and Newsweek magazines.
FAMOUS ALUMNI
-New Orleans Saints Coach Sean Payton
-Naperville Mayor George Pradel
-Olympic basketball star, WNBA's Candace Parker
-Former NBA player Anthony Parker
-David Eigenberg of"Sex in the City"
CLASS OF 2013AT A GLANCE
-738 graduates, based on a 99 percent return of our Senior Survey
(98 percent attending college, 76 percent to 4-year institutions, 22 percent to 2-year institutions, 2 percent entering military, apprenticeships, gap year programs or workforce)
-207 Illinois State Scholars
-22 National Merit Finalists
-23 National Merit Semi-Finalists
-22 National Merit Commended Students
-3 National Hispanic Recognition Scholars
NAPERVILLE CENTRAL HS EXTRA-CURRICULAR HIGHLIGHTS
-80 percent of students participate in extra-curricular athletics or activities
-School newspaper, Central Times, recipient of 12 Pacemaker awards
-8A Football State Champs 2013
-Tiffany Chen Tennis No. 1 Singles State Champ
-Member DuPage Valley Conference
-Boys soccer No. 2 in state three consecutive years
-Sydney Dusel Girls Diving State Champion
nvhs.ipsd.org