CHICAGO (WLS) -- The Chicago area is dealing with some flurries Tuesday morning after
some snow fell Monday evening.
The flurries come with some fog and haze across the Chicago area. In the afternoon, it will be mostly cloudy with the occasional rain/snow shower. There is not expected to be any additional accumulation.
The ABC7 Stormtracker checked out road conditions in Berwyn and on I-88 near Winfield, where the pavement was a little wet but conditions were mostly clear.
Doppler 7 MAX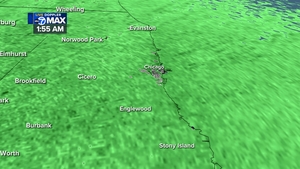 CLICK HERE to see the latest radar view from LIVE Doppler 7 MAX