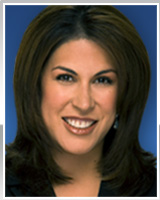 Michelle Gallardo is an Emmy-nominated general assignment reporter for ABC7 Chicago. She joined Chicago's No. 1 news station in May 2004.

Before coming to ABC 7, Michelle spent three years as weather anchor/reporter at Univision Chicago. She is one of only three reporters in the city to cross over from Spanish-language television. In all, Michelle has 17 years of producing and reporting experience that includes local, national, and international news.

Michelle also has extensive experience in the area of documentary production.
In 2004, following the Asian tsunami, she travelled to Thailand and Sri Lanka to cover its aftermath. Airing on The Weather Channel and National Geographic's Storm Stories series, the resulting shows earned "Best Documentary" awards at the 2005 Telly's.

Originally from Mexico, Michelle began her on-camera career as an entertainment reporter for Television Azteca in Mexico City. While there, from 1998 to 2000 she travelled to the U.S frequently, interviewing the top celebrities of the day.

Exciting as that was, Michelle jumped at the opportunity to freelance at CNN's Mexico City bureau. This was during the now historic 2000 presidential elections, in which Mexico's ruling party lost power for the first time 70 years.

Some of Michelle's earliest experience however was gained through opportunities provided her by Northwestern University's Medill School of Journalism, where she attended graduate School. Both in 1996, they include a brief stint as Washington correspondent for WMAQ radio, and as production assistant for GMTV (Good Morning Television) in London. It was upon returning to the U.S that Michelle began her career in earnest. She landed jobs in Washington DC as an associate producer and field producer for Hearst-Argyle TV and Conus Communications respectively.

Born in Mexico City, Michelle is a dual citizen of the United States and Mexico and is fully bilingual and bicultural. She was raised spending school years in Mexico City and summers with her American family in New York.

Michelle received her undergraduate degree in international relations from the Universidad de las Americas-Puebla, in Mexico. She also holds a Master's Degree in Broadcast Journalism from Northwestern University's Medill School of Journalism.

Michelle currently lives in downtown Chicago. She's a marathon runner and Ironman triathlete. She also enjoys scuba diving, theater, film, art, reading, cooking and travel.

---